Come And Look At The Forza Horizon 4's Series 9 Update!
2019-06-04 10:01:36

Playground Games has shown off the next round of updates coming to Forza Horizon 4. Dubbed Series 9, it will introduce a variety of cars and content for players to experience around Britain.

While there was no word on the elusive second expansion for the game, Playground did cover what will be available to all players, free of charge. This includes seven cars, most of which are new to the franchise.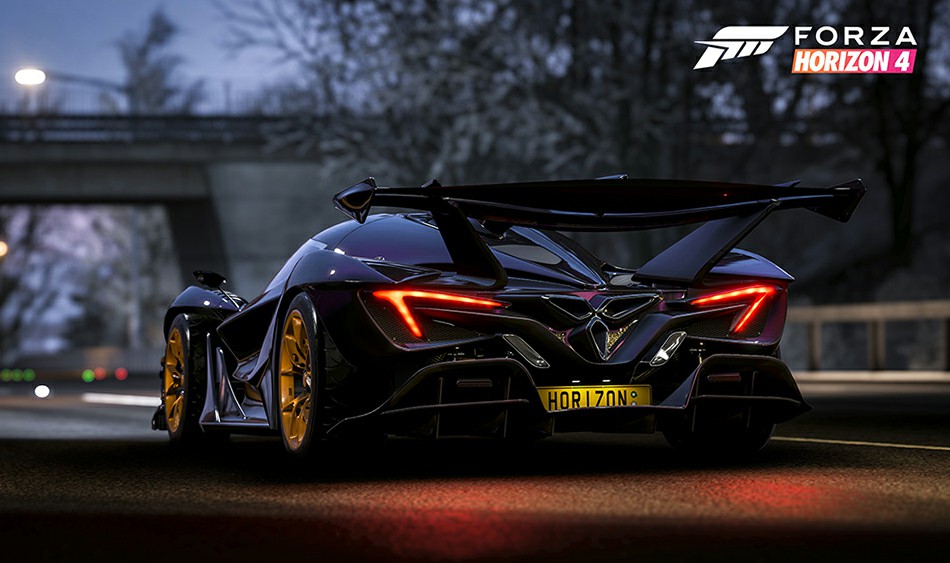 Series 9 also brings with it a new Horizon Story, a night-time remix of one of the best Showcase events in the game, and one of the most community-requested features yet: Custom Adventures.
Custom Adventure
By popular request, Series 9 now includes a Custom Adventure option for players to create the race series of their choice and then matchmake with likeminded Forza Horizon 4 players around the world.

In the Custom Adventure option (which is available from the "Quickplay Adventure" tab, players can set up their own adventures across Road, Dirt, Cross Country, Street, or All racing event types, and across car classes from B class to S2 class, along with options to toggle on or off Freeroam Rush and Collisions. From there, you can enter a public session and connect with other players looking for the same kind of match you are before launching into your own custom adventure series. Note: Currently Custom Adventure only supports unranked play.
Online Adventure Anti-Griefing
This update adds two new features designed to reduce griefing behavior and wall-riding in both Ranked and Quickplay Online Racing Adventure. Players who slide along walls to attempt to corner will have a slowdown applied to their cars for a short period of time. The system will ghost players when a high difference in speed is detected. The faster car will now be ghosted to reduce the number of high speed impacts, for example when players are too late on the brakes and fail to make the corner. This will also reduce occurrences of players intentionally colliding at high speed to force other players off the track.


Showcase Remix: The Delta-Wing Showcase
Time for a synthwave vibe in the latest Showcase Remix for Forza Horizon 4! This time around, the summer season will see a night-time remix of the Delta-Wing Showcase event. Put away the Aston Martin Vulcan and bust out the Lamborghini Countach in a night race vs the Delta-Wing jet. Enjoy the ultimate 80s supercar and a great view of the Horizon Festival lightshow, accompanied by a totally tubular synthpop soundtrack.
New Horizon Story: The Car Files
It's time to join the exciting world of car insurance! Automotive Consultant Hans Liebold has set up shop in Bamburgh Village, and is looking for a business partner to help prove (or disprove) a range of peculiar insurance claims! This new Horizon Business adds 10 chapters of gameplay, and the ability to unlock the Crash Test Dummy morph-suit.

Series 9 Cars
We've got some amazing reward cars coming up in Series 9 for players who like to dive deep into the Festival Playlist each week. In addition to four new Mini models coming to the game, including the 2018 MINI John Cooper Works Convertible, the 2018 MINI John Cooper Works Countryman All4, the 2018 MINI X-raid John Cooper Works Buggy, and the 1965 Morris Mini-Traveller, Series 9 is also bringing back the 723 Quartz Regalia and (insert trumpet fanfare here) the 2018 Apollo Intensa Emozione!

The news is excerpted from the website: forzamotorsport.net/en-us/news/fh4_series_9. The addition of Custom Adventures feature is good news for those who don't have the basic skills to customize their game to suit their needs. The Forza Horizon 4 Series 9 Update comes with more cute new cars, which is something new for car enthusiasts. More updates are available in the game. Keep an eye on us and we'll keep you posted as soon as we get any updates. And there are very, very, very cheap Forza Horizon 4 credits waiting for you.

---
---