EA will launch NBA Live 20 at the end of the year
2019-08-12 09:12:51
Nowadays, 2K Sport has spared no effort to promote "NBA 2K20". So far, 2K Sport has released new information about MyGM mode and MyLeague mode, and also disclosed the cover character of this book. As an old rival, EA Sport does not seem to have any movements. Will NBA Live 20 be launched? At least as far as EA's newly published earnings report is concerned, the answer is yes.
The NBA Live 20, which was originally scheduled to be released in September 2019, was postponed but will not be cancelled. Foreign media pointed out that EA released a financial report on Tuesday, listing the third quarter of 2019 basketball games, which means it will be released between October 1 and December 31.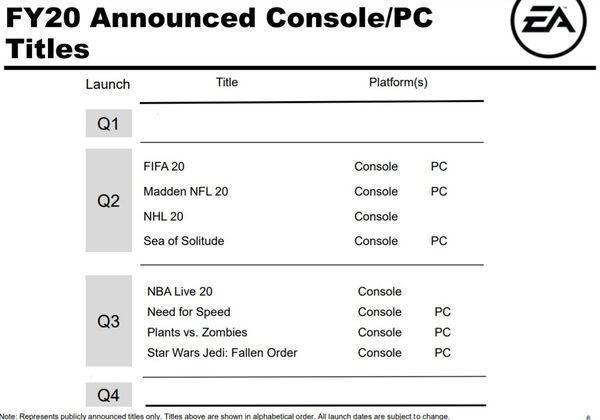 EA said that the reason for the delay in NBA Live 20 is to plan to adopt a different marketing strategy, and players can expect more content in the second half of the year. At least, fans can rest assured that the Live 20 soundtrack is being produced. DTP posted on Instagram that they are proud to work with EA Sports to create a soundtrack for the game. Given the publisher's past record, worrying that EA Sports will eventually cancel Live 20 is not a worry. EA was unequivocal in canceling the game release, and the company decided in 2010 to set aside NBA Elite 11, which led to a new four-year break. NBA Live 17 was also cancelled to spend more time developing the later NBA Live 18.
Obviously, from the financial report, in the case of 2K Sport is so strong, although the new work is delayed, EA still has not given up the NBA Live series. In this regard, EA also said: "We plan to add something different in NBA Live 20 this year, and will share more game information with players in the next quarter."
---
Fortnite Season X Competitive Update: New Targeting Laser For Brute, Mech Remains In All Core Game Modes
---