ZENIMAX Will Offer A Free Elder Scrolls Online Free Subscription Trial Until August 13
2019-08-12 09:45:24

ZeniMax will offer a free trial of its ESO Plus subscription to all elder reel online players, coincizing with the Orsinium celebration this weekend. "The ESO Plus Free Trial is now live and will run until Tuesday, August 13, at 10:00AM EDT. This promotion runs in tandem with the Orsinium Celebration Event, so if you're interested in exploring the home of the Orcs (and picking up those bonus rewards), now is the perfect opportunity to do so for free!" Unfortunately, Elsweyr won't be available for trial players. But, you still get access to Orsinium which means that you can make your way over to the home of the Orcs and pick up bonus rewards to celebrate the DLCs birthday.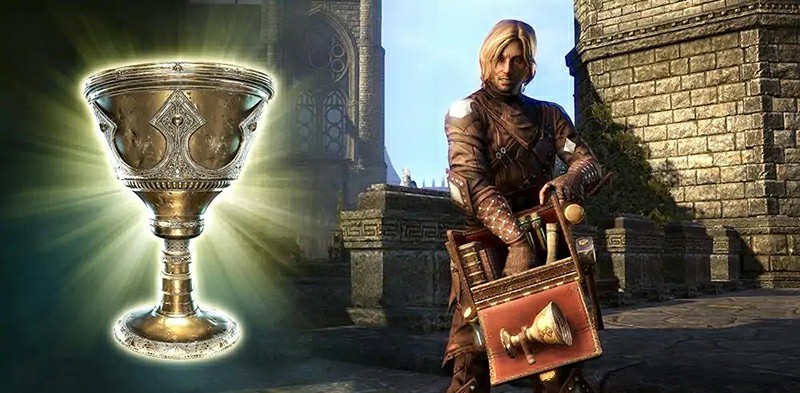 During the trial period, you gain access to the following ESO Plus benefits:
Full access to DLC game packs—new zones, quests, dungeons, and more
Includes Imperial City, Orsinium, Thieves Guild, Dark Brotherhood, Shadows of the Hist, Horns of the Reach, Clockwork City, Dragon Bones, Morrowind (zone and story), Wolfhunter, Murkmire, Wrathstone, and Summerset (zone and story)
Craft Bag offering you unlimited storage for all your crafting materials
Double Bank space for all characters on your account
10% increase to Experience and Gold acquisition, Crafting Inspiration and Trait Research rates
Double Furnishings and Collectibles space in player housing
Exclusive ability to dye costumes
Double Transmute Crystal storage
With ESO Plus now including access to the Wrathstone DLC, you are able to experience the very beginning of the Season of the Dragon adventure and see how Abnur Tharn got his Imperial hands on both halves of the Wrathstone tablet, setting off the events of the Elsweyr Prologue and Chapter!
Note: The monthly crown stipend and ESO Plus deals are available only to paid members (not free trial members).
To claim the free trial, simply login to the game and select "Free Trial!" from the ESO Plus tab in the Crown Store.

Want to try it out? Here's how you can get started:
Log into The Elder Scrolls Online.
Navigate to the Crown Store.
Select the ESO Plus tab.
Select "Free Trial!"
No credit card info is required to try out ESO Plus. Just visit the in-game Crown Store and activate it.
"With the ESO Plus Trial, you can explore almost everything Tamriel has to offer, completely free! Don't forget, the Craft Bag is accessible only with ESO Plus membership, so be sure to make use of it and all the other unique benefits while you can."
Head over to the Elder Scrolls Online official site for more info.
---
---