The Elder Scrolls Online's Dragonhold Prologue Quest Is Now Live On All Platforms
2019-10-09 06:13:23

The prologue quest for The Elder Scrolls Online's upcoming Dragonhold DLC is now available on all platforms and free for all ESO players. today, we have an official date for it: October 21st for PC and November 5th on console. The intro quest starts players on the path to the conclusion of the Season of the Dragon series ZeniMax's MMORPG has been building the whole year.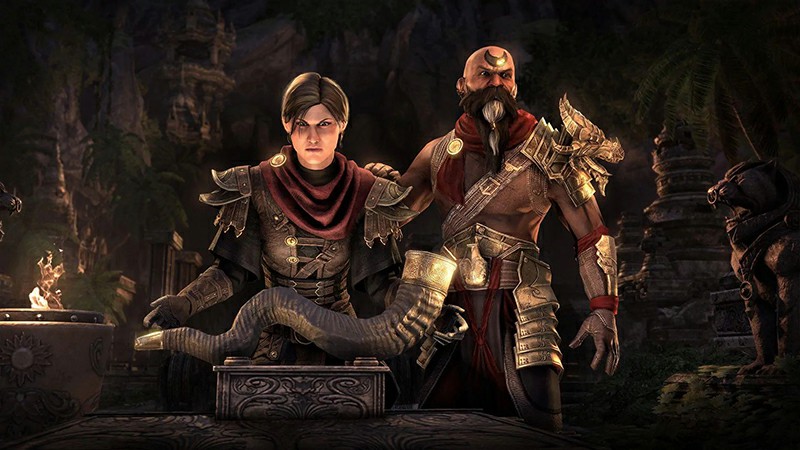 The free prologue is available to all players, whether on PC/Mac, Xbox One or PS4 as part of the ESO base game. You'll grab the quest from the "Quest Starters" section of the in-game Crown Store, titled "Letter from Kasura".
"To begin the Dragonhold Prologue, pick up the "Letter from Kasura" quest starter item from the in-game Crown Store (it'll be listed under Quest Starters). Then look for the Imperial messenger, Hinzuur, in Vulkhel Guard, Daggerfall City, or Davon's Watch and begin the adventure that takes you into the ravaged wildlands of Southern Elsweyr. In these new quests, you team up with the Redguard swordmaster Sai Sahan (returning from the ESO main story questline) to discover lost Dragonguard sanctuaries scattered throughout Tamriel and uncover their ancient secrets. Together, you must find a way to turn the tide against the rage of Dragons that now threatens Tamriel."
Players who participate in the prologue aid the whole community to "unlock a zone-wide gold acquisition bonus in Northern Elsweyr." When you complete the Dragonhold Prologue quests, you earn new ways to show your allegiance to the Dragonguard: a Dragonhorn Curio memento and Dragonguard Banner furnishing for your home.
The Dragonhold DLC game pack is coming October 21 for PC/Mac and November 5 for Xbox One and PlayStation®4.
---
---