June Forza Motorsport 7 Update
2019-06-03 15:04:37

A new and chunky June update has emerged for Forza Motorsport 7, and as you can expect, it's filled to the brim with content and changes.

The June update is a big one, touching on everything from our new interstitial (that's the big window that pops up occasionally in Forza 7, letting players know about cool stuff happening in the game), to an overhaul of the Forza Motorsport 7 Forzathon system, a new Data Out feature that will be a boon for Forza tinkerers, several new multiplayer features, and more.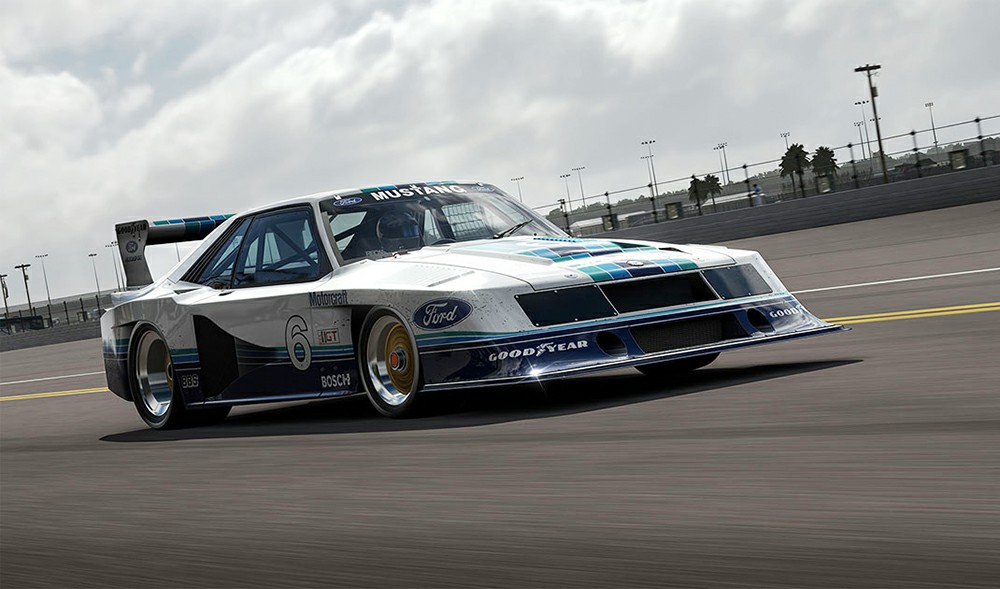 Forzathon events are undergoing a change starting in June. Some of those changes are happening behind the scenes, others will be immediately apparent to the player. We've moved the Forzathon system in Forza 7 to an internally managed service at Turn 10. This means that FM7 Forzathon events are no longer tied to Xbox achievements. Instead, we will now manage Forzathon events start to finish with our own systems. What this means for the players is new Forzathon events coming into the game, with more variety, and more frequency. At the start we'll have three events per week, each with its own reward.
Multiplayer Updates – Multi-Class, Tuning & More
With this update, we've put a big focus on multiplayer. Starting off, we're happy to report that multi-class racing is returning to the game, giving players the chance to race against fields of multiple classes of cars. For the first time in Forza Motorsport multi-class player scoring will now be grouped by the player/class bucket.
We've also introduced per-bucket timing triggers in multi-class. For example, you could set the slowest class bucket to start the end-of-race timer, as opposed to the fastest class.
You'll be able to try out the new spin on multi-class racing for a test drive when our new "ABCS"hopper makes its debut soon.
Multiplayer Tuning
When test driving in a multiplayer lobby, you can now pause the game and choose the "Tune"option to make upgrades and adjustments to your car or download new tunes in real time. Once you apply the tune, that tune will be used in the race when you are pulled back into the lobby and set up for the next race. One other highly requested features arrives this month as well – you can now change your Assists in the middle of a multiplayer race. Simply pause the game, go to the Assists selection, and set the Assists as you'd like them before heading back into the race.
More Multiplayer Control
Multiplayer lobby hosts now have the option to password protect their lobbies. In addition, hosts have more control over the kinds of cars players use in a lobby, including forcing players to use rental cars.
Data Out
The possibilities here are limited only by the imagination of the developer – from motion sleds to dashboards, data logging, etc. All of the data is sent to a remote machine at 60fps but localhost streaming is not supported.
The initial data structure is designed to support motion sleds.
Photography – New Panning Focus Mode
Forzatographers, we've got something cool for you in June as well. With this update, players can now toggle between Tracking and Panning camera options in Photo Mode. This option appears when players go into Photo Mode and then into "Effects Mode"(Y button on Xbox One controller). Players will see a new option to toggle between "Tracking"Camera and "Panning"Camera in the Effects menu.
Ford Spotlight Events
It starts with the free 1982 Ford 6 Zakspeed Roush Mustang IMSA GT going out to all players with the June update, but it doesn't end there. Here's a look at what's happening in the game for fans of the Blue Oval this month:
Rivals
Take your shiny new Zakspeed Roush Mustang and put it to the test in our Ford Spotlight monthly Rivals event. At the end of the month, everyone who sets a time in the event will win a new exclusive car – the 1981 Ford Fiesta XR2 Forza Edition! Elsewhere, with the Hoonigan Car Pack now available to all players, we're lighting up a new Rivals event starring perhaps the most famous Hoonigan car of all: the Ford Hoonicorn Mustang.
Leagues
If you can't wait to get your hands on the Ford Fiesta XR2 Forza Edition that will be the reward for our Spotlight Rivals event in June, you'll be able to get your hands on it during a special League event in June. You'll be able to drive the car in the event before it is sent out as the reward for the Ford Spotlight Rivals event.
Forzathon
With the updates to our Forzathon system, we've got some fun Ford-centric events coming in the game in June, including events starring the 1978 Ford Mustang II King Cobra and more.
With Ford being in the spotlight for the month, not only can players grab the free Mustang, they can also enjoy particular events in the game for fans of the Blue Oval. In addition to all the Ford fun, we have lots of additional events arriving across Rivals, Leagues, and Forzathon events in June and beyond. Stay tuned to www.joymmo.com for all the latest.
---
---