Seven New Survival Maps, Plus Gta$1m Giveaway In Honor Of Gta Online's Anniversary And More
2019-09-30 09:06:24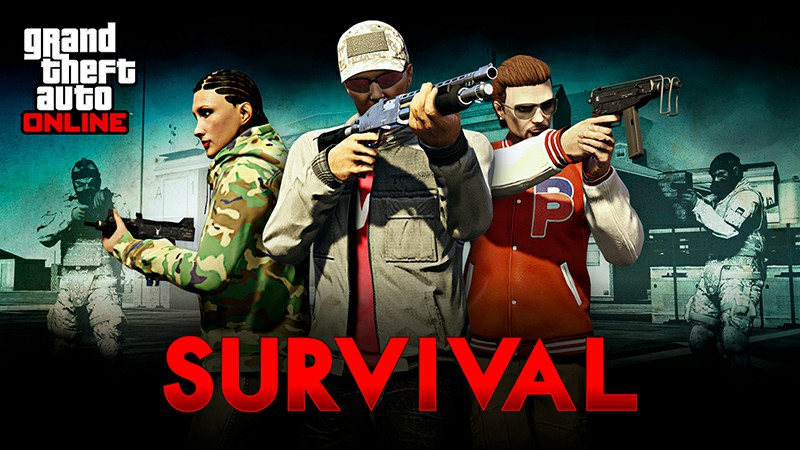 Bonuses & Rewards
To celebrate the release of the new Survival Series, all Survival modes are dishing out Double Rewards through October 2nd.
Meanwhile, if you're looking for some high-risk, high-reward work, head to your Mobile Operations Center and take advantage of 2X GTA$ & RP on all Mobile Operations Missions. If you're just getting started in the lucrative business of Gunrunning, the Mobile Operation Center is the perfect roving compliment to your Bunker and MOCs are 40% off at Warstock Cache & Carry this week.
Play GTA Online to get GTA$1,000,000
To celebrate another year of GTA Online, play anytime from today through next week October 2 and get a cool GTA$1M. Look for the funds to be deposited into your Maze Bank account by October 9.
Play to unlock declasse logo white tee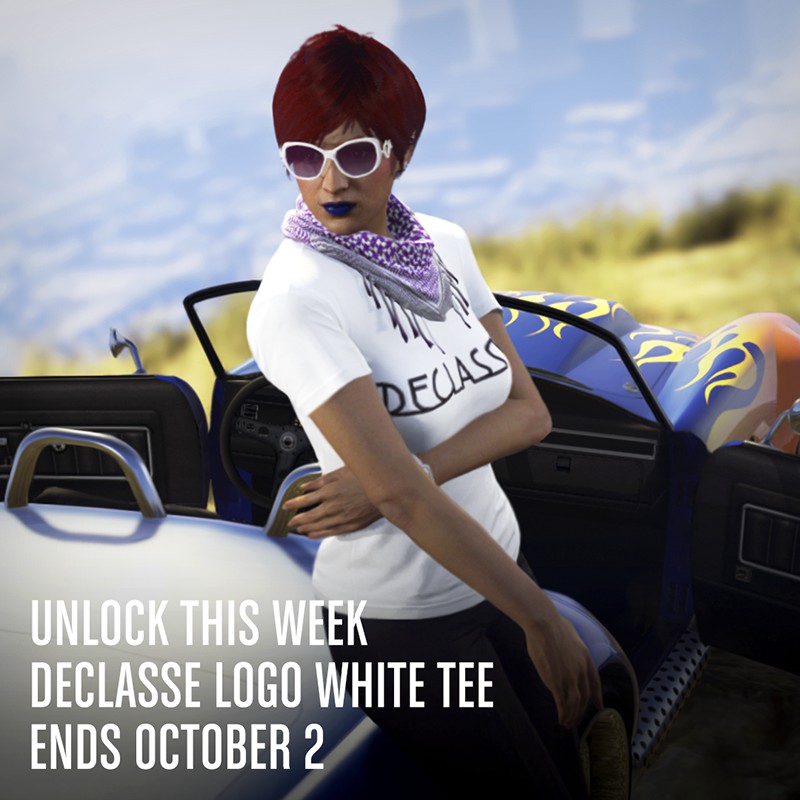 Show off a working knowledge of automotive Americana by literally wearing it on your chest with the Declasse Logo White Tee, free of charge just for playing GTA Online this week.
New podium vehicle: declasse mamba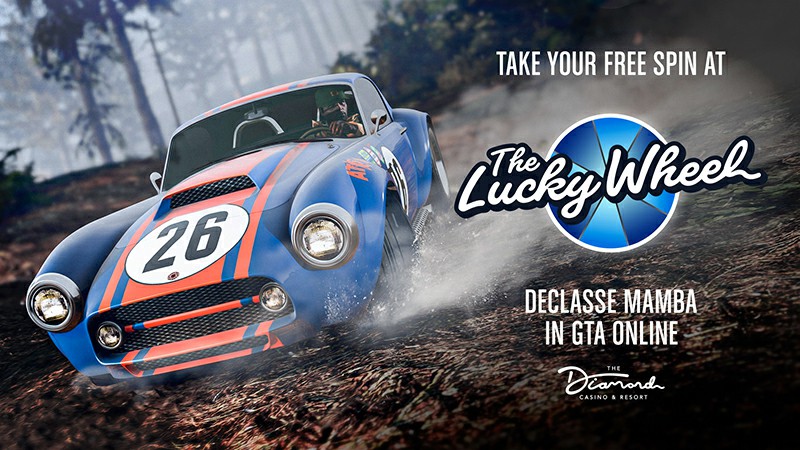 Drop by the lobby in The Diamond Casino & Resort to give the Lucky Wheel its free daily spin for the opportunity to win GTA$, RP, clothing and more. This week's top prize is the Declasse Mamba, a race-ready classic roadster.
Casino store
As always, exit through the gift shop and peep the Casino Store to choose from a rotating selection of exclusive clothing, accessories and artwork from some of Los Santos' most coveted brands like Broker, Bigness and artists like Billy Wiener and Zelma Bosch.
Discounts
All week long, take 40% off a selection of Declasse vehicles, Benny's upgrades and weapons:
Declasse Blowout Sale
Declasse Scramjet – 40%
Declasse Drift Tampa – 40%
Declasse Hotring Sabre – 40%
Declasse Sabre Turbo – 40%
Declasse Moonbeam – 40%
Declasse Tornado – 40%
Declasse Tulip – 40%
Declasse Vamos – 40%
Declasse Voodoo – 40%
Declasse Yosemite – 40%
Warstock Vehicles
Mobile Operations Center – 40% off
Avenger – 40% off
Vehicle Upgrades
Benny's Upgrades – 40%
Hydraulics – 40%
Engines, Engine Blocks, Air Filters – 40%
Exhausts – 40%
Doors, Seats, Steering Wheels – 40%
Liveries – 40%
Roofs – 40%
Trunks – 40%
Weapons Discounts
Shotguns – 40%
SMGs – 40%
Assault Rifles – 40%
Throwables – 40%

Twitch Prime members who linked their Twitch and Rockstar Games Social Club accounts before September 22 can claim their free Master Penthouse in-game via the website on their iFruit. Additionally, players who connect their accounts can purchase Fort Zancudo Hangar 3499 and the Lago Zancudo Bunker for a rebate on the base property after purchase. In addition to an extra 10% off all of the vehicle and amenity discounts listed above, players with a connected Twitch Prime account can take 60% off the Överflöd Autarch hypercar, as well as 80% off the Arena Variants of the Declasse Brutus and Impaler vehicles. To ensure access to future benefits, make sure to visit Twitch Prime and sign up.
Stay tuned to the Newswire for more details on new gameplay, vehicles and continuing updates in the coming weeks, and head over to the Social Club Events page for all current special events, bonuses and discounts.

---
---