GTA Online discounts: The Ocelot Jugular and King of the Hill Mode, Plus Double Cash on Special Cargo Sales, Client Jobs & More
2019-10-14 07:27:10

GTA Online gets a week that is just fantastic for hoarding money in case you have a special cargo warehouse. It's great even if you don't. On top of that, the new Ocelot Jugular, a high-performance 4-seat car came out.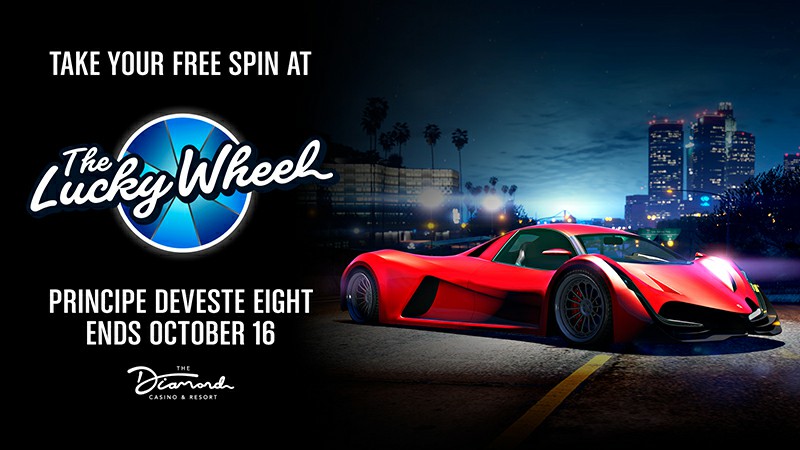 Ocelot Jugular week kicked off on a high note in just about every aspect of the weekly rotation. The new car's performance is fantastic for a four-seater. While it can't beat top-performing vehicles like the Pariah or supercars, it is almost as fast, with the bonus of being able to stuff your entire team there. It can be found on Legendary Motorsport at the price of $1,225,000.
Moving on to the podium vehicle, it is also a great offering for those lucky enough to hit it from the daily spin at the lucky wheel. Deveste Eight is the second-fastest supercar, inferior only to 811 when it comes to top speed. It does not handle as well as Krieger or Emerus though so certain corners can pose an issue but it is still one of the best non-boost land vehicles in GTA Online.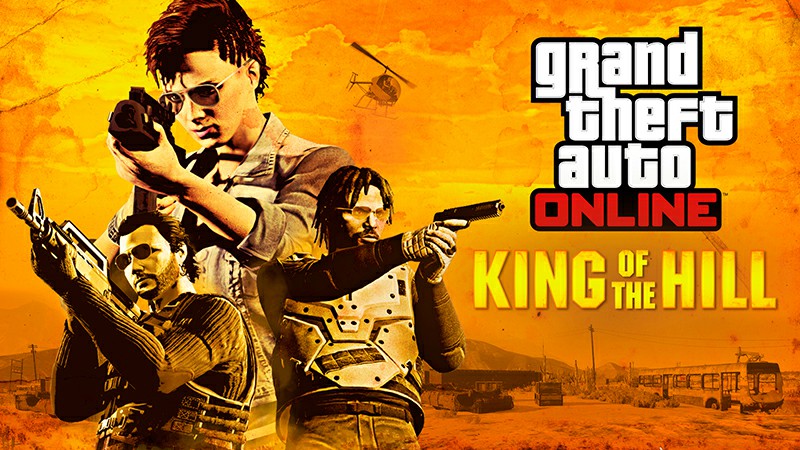 Double RP and cash bonuses this week are fantastic as they include Client Jobs. Those on the cutting-edge of criminality can earn Double GTA$ & RP on all Client Jobs until October 16 - simply use the touchscreen in your Terrorbyte to see if Ms. Harris needs any help taking back from the 1%. This work is literally the best activity to have on the double cash bonus, next to VIP work. Furthermore, CEOs with special cargo warehouses will get double cash on successful sales, making one of the best businesses even better. The first activity requires a Terrorbyte and the latter requires a warehouse, both of which are on 40 per cent discounts this week. An entire garage of premium cars will save you money this week with ready access Progen Emerus and luxury Enus Paragon R, as well as deals such as flak jackets and special cargo warehouses:
Full discounts are as follows:
Benefactor Terrorbyte – 40% off
Special Cargo Warehouses – 40% off
Progen Emerus (Super) – 25% off
Ocelot Pariah (Sports) – 35% off
Enus Paragon R (Sports) – 35% off
Grotti Turismo R (Super) – 35% off
Karin Sultan RS (Super) – 35% off
Dewbauchee Specter (Sports) – 35% off
Vapid GB200 (Sports) – 35% off
Annis Elegy Retro Custom (Sports) – 35% off
Vehicle Armor – 40% off
Bulletproof Tires – 40% off
All Ammo – 40% off
Body Armor – 40% off
Twitch Prime members who linked their Twitch and Rockstar Games Social Club accounts before October 6 can claim their free Master Penthouse in-game via the in-game website on their iFruit. Players with linked accounts will still be eligible for a rebate on the Master Penthouse until October 16th if they miss that deadline. Additionally, players who connect their accounts can purchase the Lago Zancudo Bunker and Fort Zancudo Hangar 3499 for a rebate on the base property after purchase, as well as an extra 10% off all of the vehicle and amenity discounts listed above and 75% off the Cheval Taipan and Overflod Autarch hypercar. To ensure access to future benefits, make sure to visit Twitch Prime and sign up.
Stay tuned to the Newswire for more details on new gameplay, vehicles and continuing updates in the coming weeks, and head over to the Social Club Events page for all current special events, bonuses and discounts.
---
---