Trials Rising Season 2 Is Officially Open
2019-06-14 14:03:52

Hey riders! Trials Rising has been through some amazing times in its first season, but now that Medieval Motor Mayhem isin its second season, you'll be more interested! You can experience all the new content for yourself now on PS4, Xbox One, PC, Nintendo Switch. Trials Rising will also launch on the Stadia gaming platform.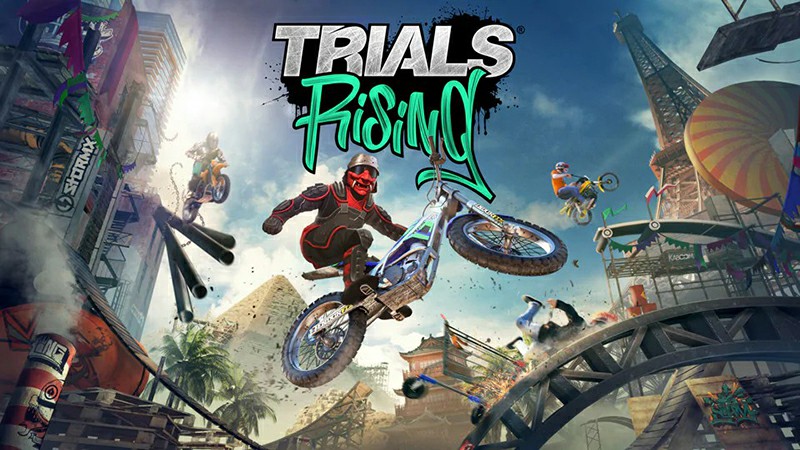 What changes have been made in the second season?
Trials Rising Season 2: Medieval Motor Mayhem is underway, introducing a new season of ranked multiplayer, two new Ronin- and Knight-themed rider outfits and bike skins, a new shopping cart vehicle, and new tracks.
New Seasonal Reward To Ranked Multiplayer
Hot on the heels of Season 1, Medieval Motor Mayhem brings a new seasonal reward to Trials Rising's ranked multiplayer. As you climb your way through the ranked divisions, you'll earn different parts of the Golden Ronin outfit, which will be awarded at the end of the season. Get ready for some tough competition, as only the best riders will obtain the full outfit.
In addition to the new season of ranked multiplayer, the second season of Medieval Motor Mayhem also sees a lot of new content. New custom props will be released regularly throughout the season, including two new rider outfits, the Ronin and the Knight, as well as two new bike skins (based on the aforementioned warriors) will headline the season's content. Additionally, four new Knight- and Ronin-themed headlights, 10 new themed helmet accessories, and six new themed stickers will be available.
Season 2 will bring five new loading postures, five new loading poses, five new victory animations, and two new lose animations. Choose the most suitable for their own style and build their own personality of the driver bar.
What a medieval shopping cart looks like? Season 2 is also introducing an entirely new ride: the Shopping Cart. The unique bike will challenge you to prevent your rider from falling out of the cart as you make your way through select courses. Keep your rider in the cart as you complete the course. You can only control the cart, and your rider will sit in the basket. But be careful because your rider may fly out. Shopping carts can be played on many existing tracks, with more to follow. Don't forget to decorate it with medieval shopping cart skin!
Finally, Season 2 lets you take a trip to the Renaissance Faire across five all-new, medieval-themed tracks. You'll also be able to revisit a classic concept from Trials HD, with three all new tracks.
Summer Event
Be sure not to miss the summer events in July. The event will include a new Summer Swimsuit outfit available in the store or through Summer Event Gear Crates, as well as a summer-themed headlight and eight helmet accessories. An exclusive Summer Event challenge will reward players with an exclusive helmet if they collect all the ice cream cones hidden across various tracks.
---
---