92-Hour Cap: World Of Warcraft Classic, Jokerd Rushes To Level 60 At European Server
2019-09-02 03:16:36

World of Warcraft: Classic is back and Method is not missing out either. They were in the Los Angeles studio for a live level 60 dash, and the first level 60 touchdown was not by the members of the team, but by Jokerd, who Twitch at his home.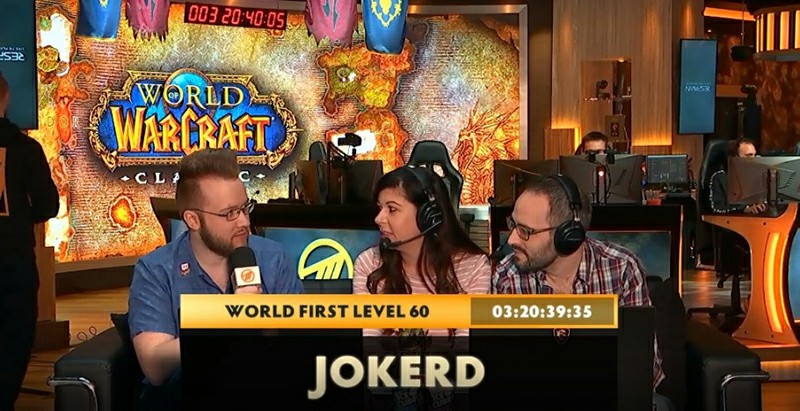 According to field records, it only took Jokerd three days, 20 hours, 39 minutes and 35 seconds to reach level 60 after the World of Warcraft: Classic was launched. Jokerd obviously has the advantage of being a mage to gain a lot of experience.
Although some people think that Jokerd's layering is a little unfair by switching servers in and out of copy files, thus saving time for monsters to die and be reborn, but it is a mechanism of blizzard to prevent players from being concentrated in a certain area.
It's worth noting that when Jokerd hit level 60 and returned to stormwind, he was greeted by a wild crowd, Twitch peaked at 340,000 viewers, a pretty impressive record.
Given the warm reception, it's no wonder that many players nostalgic for world of warcraft feel that the classics have really brought back the good old gaming community.
The world of warcraft classic server was officially launched on August 27. Two new PvP realms have recently been added, Anathema in the Pacific and Netherwind (can't say the name without laughing) in the Eastern time zone.
---
---