Era of Celestials Overview
2019-06-21 13:13:20

Era of Celestials is a mobile MMORPG for iOS, Android and PC, that combines single-player and multiplayer modes, providing players with a variety of game modes they can play every day. The game focuses on its single player campaign, including many different maps and hundreds of different missions. Once you start in Era of Celestials, you can start to do some quests at some level, and every ten levels or so of your game options will increase the game, adding a new game mode, a new special event or a new process to improve your weapons and equipment. Answer the call of the Celestials and start a new adventure to fight for glory, transform into Celestials, fight powerful bosses and participate in PvP combat.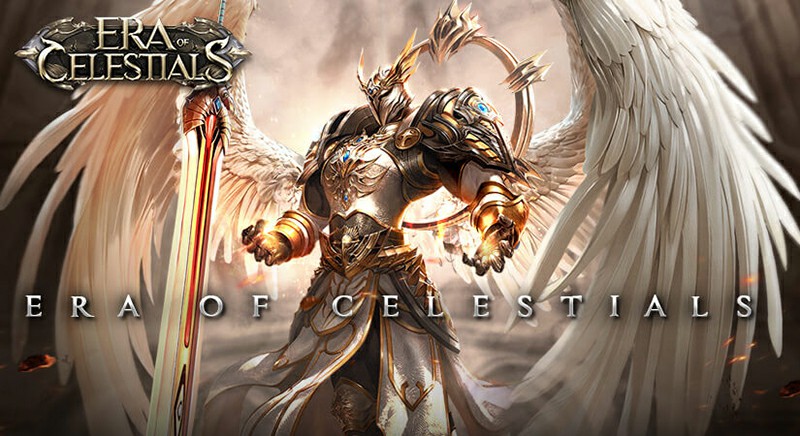 Era of Celestials Spells Publisher: GTArcade
Playerbase: High
Type: Mobile MMORPG
Release Date: August 8, 2018
Pros: +High quality graphics. +Multiple playable classes. +Variety of collectibles.
Cons: -Pay-to-win elements. -Repetitive gameplay. -Mostly automated. -Cluttered UI.
Era of Celestials Key Features:
Partake in Boss Hunts – take on difficult challenges called boss hunts which allow players to kill world bosses, instanced bosses, and evil dragons to earn handsome rewards.
Join a Guild – join up with other like-minded players to research guild technologies, collect guild-only bonuses, chat, and tackle challenges together.
Elysian Transformations – collect a variety of Elysian forms throughout the game's story, harness their power and transform to take on powerful enemies.
Sprite Companions – summon sprites in combat to aid your journey, each offering different forms of assistance that offer unique strategies for any situation.
Real-Time PvP Battles – enter the game's PvP arena for 1v1 Showdown matches or join multiplayer brawls in the Sanguine Contest and Lava Expedition.
Era of Celestials Overview
Players of Era of Celestials can improve their stuff with their extensive collections. You can improve your main attack as well as your unique abilities, you can upgrade your equipment and weapons, and other types of devices such as amulets and rings, you can upgrade your celestial transformation (a unique, transformational, powerful skill and move attack), then you can upgrade your followers, and so on. When you're playing Era of Celestials, you'll be able to constantly enhance one thing or another, so you'll be able to constantly get information and search for little red circles around the menu, and they suggest that you do things in different menus.
The game looks great. Era of Celestials has good visual effects and impressive effects.

You'll notice that Era of Celestials supports automatic play modes. Able to complete most missions and struggle without moving a finger, this may be a useful way to deal with automatic combat and sport games. Because you can work with different players, take care of different levels, accumulate bonuses, and let your character progress through the game, stronger, stronger.
If you decide to get Era of Celestials Diamonds (Of course, the easiest way is to buy EoC Diamonds online, such as Joymmo.com), you may move significantly further. But don't worry about advanced features, we've found a number of technologies that can help you upgrade faster and get bigger equipment at a faster and more frequent rate, as well as ways to become more powerful quickly and efficiently. So, next, we'll share some guidelines for Era of Celestials!
---
---