Maplestory 2 Game Update: Awakening Expansion
2019-06-21 06:21:42

With the launch of the awakening expansion, the new class of forwards has stormed all the way to Maplestory 2
The awakening expansion, the largest Maplestory 2 game update to date, has just landed on the server, bringing a whole bunch of new content, including a new Striker class. The Striker is a melee fighter who uses powerful punches and feet to knock out opponents in close quarter combat.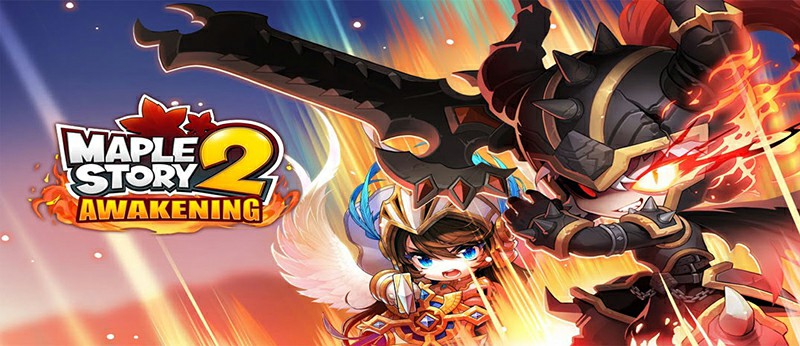 "Striker never expected to become a hero or to stumble into the grand events. His mission was to only protect those in Kerning City who had no one to help them. But fate had its designs on the fighter, and as he ventures forth to Tria and beyond, the forces of darkness will be quick to realize that a disciplined mind and brutal technique are a match for even the grandest sword!"
All players will receive a free character slot to begin using Striker! In addition, MapleStory 2 is increasing the level cap from 60 to 70 for players to further hone their skills. All players will also have the ability to unlock Rank 2 job skills that expand the robust experiences of all classes. The Rank 2 skill trees will become available at Level 60 and kicking off the new Awakening storyline. Players will earn Rank 2 skill points as they level up towards the new Level 70 cap.
In addition, there are six new hard adventure dungeons where players can get epic gear, and three new chaos raids where legendary gear can be acquired. Last and most exciting comes Eye of Lapenta, a new area with a riveting and engaging storyline containing four Dungeons more challenging than Chaos Raids. Along with the new area comes a new customizable skill system that uses Lapenshards that uses Lapenshards to unlock and equip new passive and active skills. Players will also be able to obtain the new level 60 Ascendant gear by clearing the last dungeon in Eye of Lapenta.
Also, until June 26th, Maplers with designated new characters can earn three levels every time they level up through the Summer Burning Event, basically a way to get you to Level 60 and the challenges to come.
Learn more about the expansion in the next series awakening video. You can also visit the MapleStory 2 official website for more information.
---
---