First Peek at Final Fantasy XIV:Shadowbringers Post Launch Plans
2019-06-24 09:35:50

The launch of the next Final Fantasy XIV expansion is just a couple of weeks away, Square Enix has already announced Fantasy XIV: Shadowbringers's post-launch plans alongside a new developer live stream for the first time.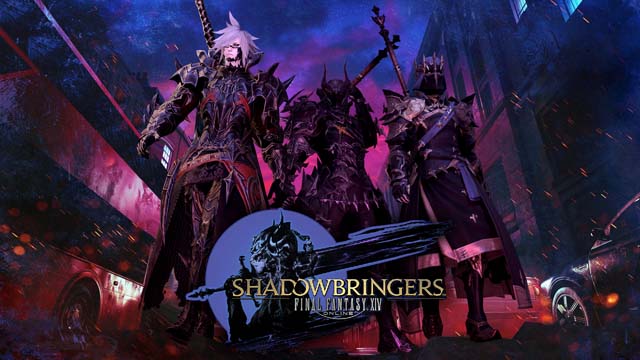 Shadowbringers takes players ake players on new adventures and battle against the threats on the First World and the realm of Norvrandt as they become Warriors of Darkness. The new Shadowbringer expansion promises numerous new content, such as new races, new jobs, an increased level cap up,?new systems and adjustments and improvements to other aspect of the game. Here's a breakdown of all the new systems and new features:
New Systems:
NPC "Trust" System – Players will now be able to fight alongside familiar NPCs.
New Game+ Feature – A feature that allows players to "replay" the Final Fantasy XIV main scenario stories.
World Visit System – Players will be able to travel to other servers on the same data center and interact with more players than ever before.
New Features:
New Job – Dancer: Dancer joins gunbreaker as one of the new jobs in Shadowbringers. This ranged attacker not only unleashes powerful attacks using throwing weapons, but also performs dances to execute abilities and provide beneficial effects to their party.
New Player Race – Hrothgar: The Hrothgar player race compliments the recently announced Viera as the second new playable race in Shadowbringers. The Hrothgar and Viera will both have unique, customizable features specific to their races
New Player Cities – The Crystarium and Eulmore: Located in Norvrandt, the former will serve as a player hub, while the latter—an affluent city ruled by the elite will play a key role in the Shadowbringers main storyline.
New Raid – Eden: This new high-end raid content will feature multiple challenging bosses, as well as a new character—both designed specifically for this raid series by KINGDOM HEARTS Director and FINAL FANTASY series veteran, Tetsuya Nomura.
New Beast Tribe and Primal: The bearded dwarves and the "sin eater," Innocence.
New Field Area – Lakeland.
Thanks to the last producer live letter from Square Enix. T,Square Enix has recently released updates and patch schedules for the Final Fantasy XIV: Shadowbringersexpansion.Patch 5.01, which includes the normal-difficulty version of the Eden raid, will launch on July 16. On July 30, Patch 5.05, the savage raid will drop and the race for world first will begin in earnest.
The latter patch will also will also see the addition of a new treasure hunt dungeon in Lyhe Giahl and the launch of the Allagan tomestone of Phantasmagoria currency, on top of the many quality of life changes being made to the game in it's 5.0 patch that will debut alongside Shadowbringers.
Eden will represent the first in what are sure to be many Shadowbringers-era raids to come. But it's not the only raid content?with a touch from a Square Enix celebrity designer.
We know also see a NieR: Automata-themed alliance raid coming, New Game Plus, and other additions on top of Eden, so Final Fantasy XIV: Shadowbringers post-launch is setting up to bring a dramatic amount of new content to the game in July.
Final Fantasy XIV: ShadowBringers is still currently available for pre-order on PS4 and PC. Shadowbringers officially launches on July 2. However, those who choose to pre-order will have access to the expansion by June 28.And in-game currency Cheap Final Fnatasy XIV Gil is on sale at Joymmo.com, a professional online in-game currency store.
---
---