Lego Speed Champions Is Invading Forza Horizon 4
2019-06-13 01:27:34

The "LEGO Speed Champions" expansion for Forza Horizon 4 is fianlly here on Xbox One and PC. For those who haven't buy it yet, you can purchase it now at the cost of $19.99. however, if you are Ultimate Edition, Expansions Bundle and the Ultimate Add-Ons Bundle owners, you can get it for free.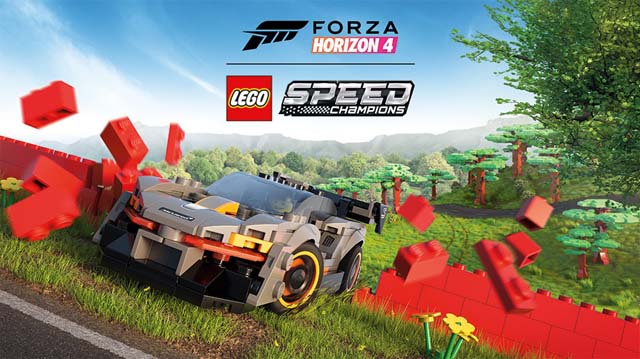 Everything is awesome
During during Microsoft's E3 press conference, Playgrounds revealed the upcoming Lego Speed Champions for Forza Horizon 4. compared to the base game and the first expansion, Fortune Island, Lego Speed Champions is pretty different. The expansion adds a variety of Lego vehicles, but also lets you drive normal cars on blocky tracks. It's a bit of a strange addition for the?Horizon?open world racing franchise.
The expansion was are made by British studio Traveller's Tales, and the team looks to have done a truly incredible job at recreating all the little details of Lego.
What to expect from Lego Speed Champions Expansion?
The expansion pack will be packed with new challenges, races, lots of room for destruction and retains the exact same weekly seasonal changes as both the base game and Fortune Island, with weekly challenges to go with them.
Explore a LEGO Themed World – In an all-new valley filed with LEGO brick structures, find out how fast you can go around the Falcon Speedway and how far you can jump in the fun-filled Super Mega Awesome Adventure Stunt Park. Experience how seasons change a LEGO city, airport, UFO crash site, pirate cove and more.
There's nine zones featured in?Forza Horizon 4?LEGO Speed Champions, each with a tremendous amount of variety for you to explore from Pirate's Cove that's full of (you guessed it) pirate ships, a desert featuring dinosaur skeletons, a full-fledged racetrack to compete on, a meticulously crafted downtown featuring sets from the LEGO City series, complete with minifigs hanging out in cafes and patios, and a theme park that's called the Super Mega Awesome Adventure Stunt Park, because of course it is. There's a lot packed into this new world that contains about 10 to 15 hours more of gameplay and will deliver seasonal changes as well affecting the world through winter, autumn, summer, and spring.

Discover LEGO Brick Challenges – Embark on a new LEGO Brick Challenge Campaign that rewards free exploration and build a Master Builder's House as your collection grows. You will also encounter other new gameplay challenges such as LEGO Speed Ramps and Destruction challenges.
You can build your own house with bricks, which are earned from completing the game's Brick Challenges. The more bricks you earn the bigger the house you can build, until the grand goal of becoming a Master Builder.
Become a LEGO Speed Champion – Collect and race new LEGO Speed Champions cars, such as the McLaren Senna, Ferrari F40 Competizione and the 1967 Mini Cooper S Rally, against real world cars that utilize the Forza racing franchise's renowned physics and handling. You can also work to become a LEGO Speed Champion hero in a grand finale race on an epic LEGO Goliath route.
Moreover, those Lego cars are unlocked. So, if you'd rather drive around a LEGO city in a Ford Mustang, or if you'd like to bring the unlocked LEGO vehicles back into the the full game map of Britain of Forza Horizon 4, you can do that too.
For all the latest details on The "LEGO Speed Champions" expansion of Forza Horizon 4, stay tuned to Joymmo.com, a professional in-game currency store for Cheap Forza Horizon 4 Credits.
---
---