Revelation Online Heaven and Earth Update Improvements & Adjustments
2019-02-18 11:04:53

My.com just released the first main update for Revelation Online. We Joymmo.com tried to find latest news of the free MMORPG, but Google displayed no result for the game, we considered the game is no longer popular. Rest assured, there are too many battle royale games that captured market share of traditional MMOROGs, but there are still casual gamers especially female gamers who just want to have a relax in video game with their friends when after work. So Revelation Online is a good choice still. And NetEase won't change the style of the game to cater for majority of young gamers.

The 2019 Spring Clear-Out promotion part 2 just started, all Crimson Phoenix Wings, Ashen Phoenix Wings, Frost, Ice Rose, Pure Music Faery Wings, Eclipse Dragon Wings, Spirit Feather Box, and Precious Mount Box are available for all server gamers. You can pull out rare mounts from the Precious Mount Box, but the box can be only get from in-game shop, it's a cash item. Today is the expiration date of the promotion, but don't worry, My.com won't let your money in pocket too long. Only if you want to spend money for the game, they will give you all kinds of chance to fulfill your dream one day. Remember, the later you spend the money, the better items & gears you will get in the game.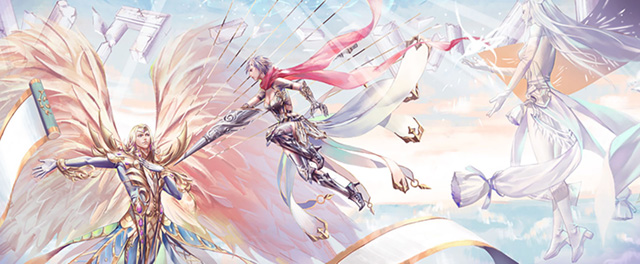 The Temple of the Twelve will bring new challenges for veteran Demonslayers and new players alike. The Temple of the Twelve, based on the Chinese Zodiacs, can be challenged by level's 59 and above. This opens up a new realm of challenges for all and will tie into the next feature we will discuss; Battle Companions! That's the details of the 2019 first update of Revelation Online. Some of the key rewards from the Temple of the Twelve include summoning tokens, experience items and much more, to maintain and upgrade your loyal companion who will dive right into the fray with you! Time Warp veterans, fear not, assistance is on the way!
Buy Cheap Revelation Online Coins? Go to Joymmo.com. For more guides and news of 2019 Revelation Online Updates and Promotions.
The wedding system and background storyline were revamped together too. Your adventure continues! You've developed a lot since the Darkscale invasion of Emerald Falls and thwarting Grachus Lau's infernal plan to destroy Ausgyth and rebuild it in his own image. But now, a new chapter comes with this update! Get ready for a new experience. What's your arrangement for your Revelation Online tournament in 2019? These are just some of the many, many features that will be implemented in Heaven and Earth. Excited? So are we. Stay tuned for more updates and news on the new features coming this year!
---
---