Tera Shows Off The Vistas Of Its Skywatch: Aerial Island Update And Announces October Events On PC
2019-09-27 13:48:03

TERA on PC is ramping up for a pretty busy few weeks if En Masse's recent announcements any indication. The action MMO has pulled back the curtain on its next content update as well as a variety of events, all lined up for the month of October.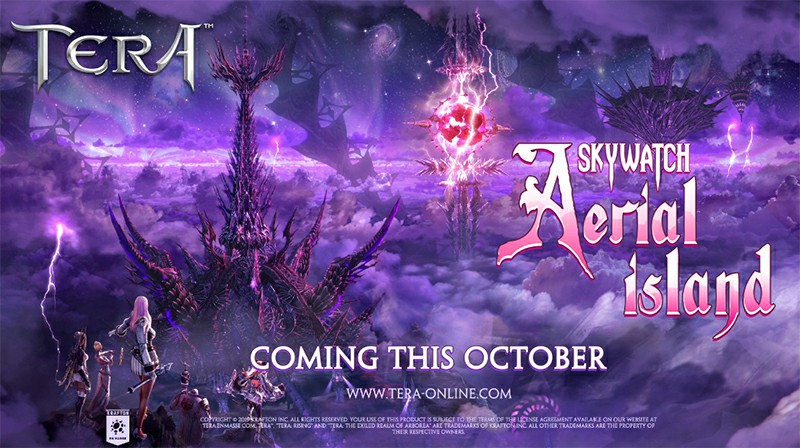 First off is Skywatch: Aerial Island, the last in the series of Skywatch-related updates. As the patch's subtitle suggests, Aerial Island brings the floating island region of Exodor and all of its content including four quest-filled zones, some fresh BAMs to whale on, and the promise of new and updated dungeons along with new powerful gear to collect.
The month of October will also see several events kicking off. One such event, which provides free goodies to players for reaching certain level milestones, is on now. The beginning of October, meanwhile, is bringing an Enchanting Event that improves enchanting and upgrading chances for high-level gear, the Starlyn Dungeon event that ramps up drop chances on select high-level dungeons, and the return of the Harvest Festival Hall event with all of its Halloween-themed treats. The Halloween event will run through the entire month of October, while all of the others are live until Tuesday, October 15th.
As for the Aerial Island update, a video showcasing some of the places you'll travel to is live and embedded below.
---
---