Blade & Soul's Halloween Event Returns On October 16
2019-10-12 02:48:03

Blade & Ghoul Rises Again on October 16. A ghoulish event comes to the Earthen Realm—join us for some frightening fun!

Blade & Ghoul is just around the corner! It's the time of the year when ghoulish horrors come out to creep around the Earthen Realm, which means there's many opportunities to defeat these nightmarish enemies for some devilishly good rewards!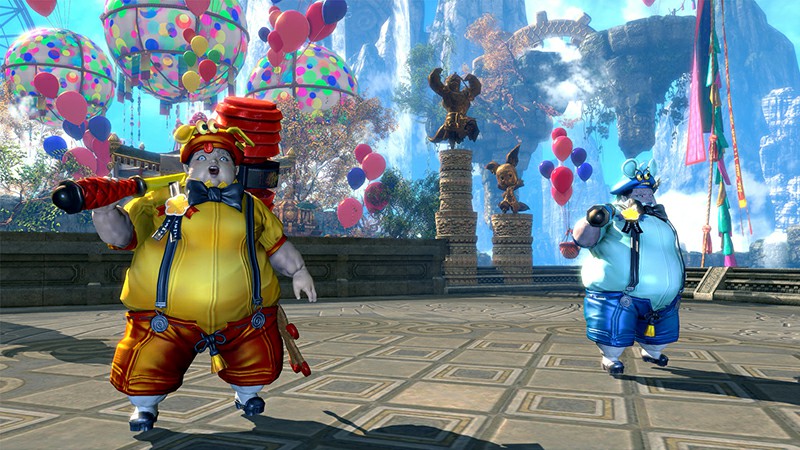 Candycloud Park
Event Duration: October 16 – November 13
Redemption Period: October 16 – December 11
Papa Pazhu has booked Candycloud Park for his daughter Opal's birthday. He would love nothing more than for his daughter to spend her birthday enjoying a decadent soirée in the special amusement park nestled in the clouds above Jadestone Village, and celebrate with her favorite heroes, the "Four Guardians." He's invited all of Opal's friends to come and celebrate this special occasion. Unfortunately, two nightmarish troublemakers – Yippi and Skippi – have learned about the party and have decided to crash it.
Help Papa Pazhu save Opal's birthday from the party crashers so that he can bring a smile to his daughter's face.
Accept the Candycloud on the Horizon quest from your quest journal and then head over to Jadestone Village to enter the Candycloud Park instance through a portal. Give your all to defeat both Yippi and Skippi, and you'll earn some sweet rewards.
Once the introductory quest is completed, you'll receive the daily quest, Candycloud Calamity, which will reward you with one Pumpkin Spice Candy per day.
---
---