New Zen Archer Class Arrives In Blade & Soul On September 18
2019-09-05 05:39:12

Blade & Soul's Storm of Arrows update goes live Sept. 18. Get ready for some epic pew-pew action when the Zen Archer class arrives in Blade & Soul this month later. The Blade & Soul team is giving players a FREE Zen Archer Bullseye Pack just by registering their NCSOFT Account before September 13.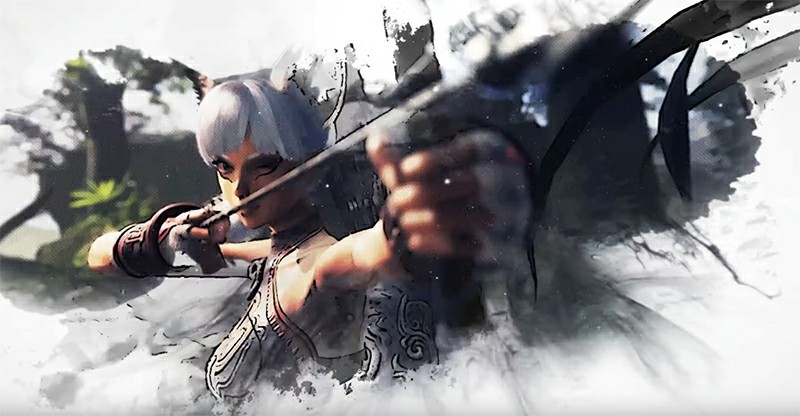 The Zen Archer Bullseye Pack include the following items:
Archangel Costume
If you're going to fill an enemy with arrows, look good doing it
Archangel Hair Adornment
Keep the hair out of your eyes when aiming with this lovely add-on
Archangel Earrings
These shiny baubles might help distract your enemies, moments before they're impaled with your arrows
Special Hongmoon XP Charm x2
Boost up your Hongmoon Experience with these lucky charms
Radiant Core x10
Can be exchanged for some useful trinkets
Radiant Nebula Stone
A useful resource needed to upgrade one's heart and soul
The update includes several more new features, including a new 6-person dungeon, Cathedra Cliffs, and a difficult new 12-person Raid Dungeon, Throne of Oblivion. New Legendary Weapons and Accessories are also in the offing, as well as the usual slate of balance and general balancing and quality of life improvements.
Coming in the Storm of Arrows update, the Zen Archer is, unsurprisingly, a "prime DPS class" that can follow two paths: the Way of the Lightbringer, which flows through battle using light and sound, and the Way of the Windpiercer, which hits enemies where it hurts the most. The new Zen Archer class is being positioned as a prime DPS class, dealing tons of single and AOE damage on a battlefield. The Zen Archer also will receive damage bonuses the longer they stay in combat, meaning a Zen Archer who excels in battle will become all the more deadly as a fight rages on.
Load your quivers and get ready for the new Zen Archer class with the launch of Blade & Soul.
---
---