FIFA 19 Coins Guide: How Do I Get Free FIFA 19 Coins Fast?
2019-04-22 16:41:42

One of the biggest concerns for most FIFA players/fans is how to get ahead in FIFA Ultimate Team. The truth is, if you have to succeed at the FUT, you will need a lot of FIFA 19 Coins. While FIFA 19 Coins are not hard to earn, there are different ways to earn them that will be worth your time more than others. In this article, we will give you a guide on the best way to get FIFA Coins. We will show you different effective ways to sell your players on the exchange market, and how to use your daily/weekly challenges to earn lots of FIFA Coins.
Don't Keep players you don't know how to use
Buying and selling players in the transfer market is one of the best ways to make FIFA COINS. Aside from the challenge of using the majority of unused cards for team-building, you'd be surprised to find that in most cases the best way to do this is to sell them and use the money to buy better bags or better cards in the transfer market.
Complete Squad Building Challenges
There is no denying that Squad Building Challenges are one of the best methods in FIFA 19 for unlocking free Coins, players, and even packs by completing a number of set challenges. Apart from the fact that finishing Squad Building Challenges are a sure way to earn FIFA Coins quickly, listing players on the transfer markets which other players are looking out for to complete their Squad Building challenges are an even better means of making money. You must remember though, once you submit your players within the challenge, they will be completely removed from your club. For this reason, it's important that ensure that when selecting players, only part ways with the ones you truly don't want.
Always Complete Your Daily and Weekly Challenges
Along with the rather generous free cards and Coins that EA often hand out for logging into the app, players can also complete a number of daily and weekly objectives. Completing daily and weekly challenges which are shown on the main menu is another fast way to earn lots of FIFA Coins fast.
Buy and sell TOTW in FIFA 19
The FUT Team of the Week is usually released by EA every Wednesday of each week. The cards are expensive because they are a bit scarce. But it would be a good investment because their value would grow over time. So all you can do is make sure you buy early and sell when demand is high. This is a good way to earn more FIFA 19 Coins.
Raise Your Difficulty To Earn More Coins
Though Squad Battles only require playing matches against tough opponents, they can reward you with stacks of FIFA Coins. If you're looking to earn more Coins in FIFA Ultimate Team, you are going to want to raise your difficulty level up to the maximum that your skill level can handle. You can earn a multiplier on any points you earn in each match by setting the difficulty, and these points are then summed up and exchanged as rewards at the end of each week. It's important to note though, that it isn't just your difficulty that dictates how much you can earn per game, but rather a number of different elements such as scoring goals, tackles, clean sheets, passing accuracy, corners, and even your possession percentage comes into play.
Use the FIFA 19 Web App
Then the FIFA 19 Web / Companion app is a great way to to manage your teams on the go, and you can also buy and sell players with it on the transfer market without ever having to turn on your PS4, Xbox One, or even PC.. Just logging in everyday can earn you FIFA Coins, and you can easily manage your Squad Building Challenges straight from the app as well, so you really want to consider downloading it right away.
Whatever game you're playing - whether it's kick-off, career mode, journey, or even FIFA Ultimate Team - you'll earn EA football club credit. These credits allow you to purchase multiple football club catalog entries by pressing the R3 in the menu system. While there are many different rewards to unlock, coin rewards are one of the best ways to earn extra FUT Coins. By purchasing these incentives, you will be able to receive a fixed number of bonus Coins per FUT match you play.
Do you still have a lot of problems to solve to get more FIFA Coins, such as:
How to get more free FIFA mobile Coins?
What is the fastest way to make Coins in FIFA 19?
Is it possible to get unlimited Coins in FIFA?
Is buying fifa 19 coins safe?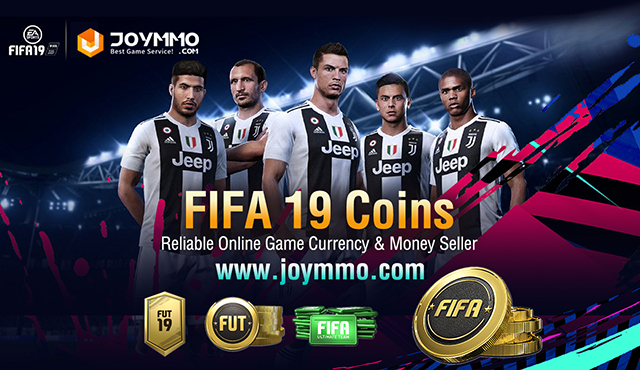 For more information on FIFA COINS, please follow our website. More details, you can have a view on Joymmo.com, FIFA Coins and FUT Coins are available there.

---
---