GTA Online Weekly Update: Race Your Heart Out in Grand Theft Auto Online for Triple GTA$ & RP
2019-07-02 00:57:14

It's time for another weekly update for Grand Theft Auto Online, as this week's update brings with it tons of new content including double and triple GTA$ and RP in Hotring Circuit, Issi Classic and RC Bandito Races, double GTA$ and RP on Stunt Races and Time Trials, and free Nagasaki White Hoodie for logging in this week.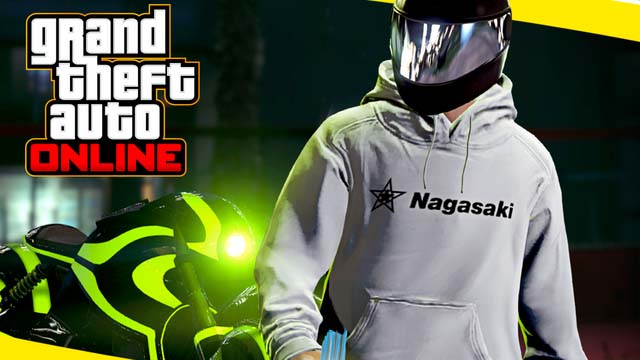 Here's what we can expect in the upcoming wave of brand-new stuff for Grand Theft Auto Online.
Triple the GTA$ and RP for San Andreas Super Sport Series
Squeeze into your firesuit, jump behind the wheel of your heavily-decaled Declasse Hotring Sabre and compete with up to 29 other cars in Hotring Circuit Races for 3X GTA$ & RP all week long. Brush up on a few tips to make the most of your time on the track - keep one eye on your rearview for competitors riding your coattails, and one eye out front to avoid any inevitable pile-ups.
3x GTA$ and RP on Hotring Circuit races
Just because the cars are pint-sized doesn't mean the stakes are any smaller. Au contraire: all Issi Classic Races pay out Triple Rewards this week, as do all 15 RC Bandito Races. So whether it's a remote-controlled deal or a European compact, the payouts are more than fun-sized.
Double rewards on all Rockstar Stunt races and Time Trials
There are plenty of reasons to be a death-defying stuntman or stuntwoman any day of the week: fame, glory, the tight embrace of an all-leather racesuit - to name but a few. And that's saying nothing of the Double Payouts and Rewards on all Rockstar Stunt Races and Time Trials, running all the way through July 3rd.
Free Nagasaki White Hoodie
Log into GTA Online between now and July 3 to obtain the Nagasaki White Hoodie free of charge.
Vehicle Discounts
Lastly, there are a number of vehicles on sale, some of which see a 40% reduction in the usual price. Check out these sweet discount deals on various vehicles, which will run through the whole week. And if you wanna add one of these car to your collection, Cheap GTA 5 Money is on sale at Joymmo.com, a professional online in-game currency store.
Progen T20 – 30% off
Truffade Nero – 30% off
Ocelot XA-21 – 30% off
Progen Tyrus – 30% off
RC Bandito – 30% off
All Vehicle Liveries – 30% off
Dinka Jester Classic – 35% off
Grotti Itali GTO – 35% off
Declasse Hotring Sabre – 35% off
Vapid Flash GT – 35% off
Declasse Drift Tampa – 35% off
Hijak Ruston – 35% off
Weeny Issi Classic – 40% off
Nagasaki Shotaro – 40% off (Play a round of Deadline to unlock for purchase)
Western Motorcycle Company Gargoyle – 40% off
Nagasaki Chimera – 40% off
---
---