Get RuneScape Erupting Lamps & Volcanic Lamps in Smouldering Volcano
2019-09-12 14:49:10

As promos go, this one is pretty lit! Are you brave enough to unleash the power of the volcano?

In this latest Treasure Hunter promotion Smouldering Volcano, you'll have the opportunity to get your hands on the all-new Volcanic Lamps and obtain two new kinds of lamp called volcanic lamps and erupting lamps, and erupting lamps can grant 100% more direct XP and bonus XP. Like Smouldering Lamps, these lamps will give direct XP while burning bonus XP. However, when using a Volcanic Lamp, there is a chance that they can trigger an explosion, turning other Volcanic Lamps in your inventory into Erupting Lamps, which provide 2x the amount of XP!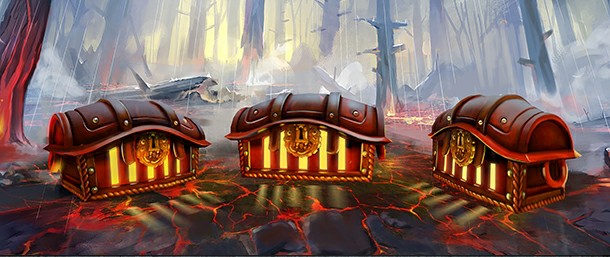 New TH promotion – RuneScape Smouldering Volcano
A new Treasure Hunter promotion Smouldering Volcano RuneScape runs from 00:00 on Thursday September 12 through to 23:59 on Monday September 16, 2019. During this Treasure Hunter promotion, there is a chance to obtain new volcanic lamps RuneScape and transform them into erupting lamps.
Get volcanic lamps & erupting lamps RuneScape
When the Smouldering Volcano Treasure Hunter promotion begins, you have the chance to gain both volcanic lamps and erupting lamps RuneScape in Treasure Hunter. Each kind of lanterns has the sizes of small, medium, large and huge. Two medium volcanic lamps can be obtained when you open the Treasure Hunter for the first time.
RuneScape volcanic lamps: offer direct XP and convert bonus XP into direct XP. There is a 25% chance to transform volcanic lamps into erupting lamps.
RuneScape erupting lamps: offer 100% more direct XP and bonus XP. An erupting lamp gives twice as much experience a volcanic lamp of the same size.
The volcano will only be active from Thursday, September 12th to Monday, September 16th, so get ready to turn up the heat! If you want to buy RuneScape gold, please come to joymmo.com and get the RuneScape gold safely and fast.
---
---