NBA 2K19 Top 10 Most Valuable Player 2019 First Season
2019-01-28 14:04:25

First and foremost, we make this top 10 basketball player article for NBA 2K19 because it's in heydays while NBA Live 19 in abyss in 2019. Jillions of basketball fans around the world playing the basketball video game on PS4, Xbox One, and PC every day, and many of them even don't know how to play real basketball in life. Many NBA 2K19 players buy players from auction house with their Cheap NBA 2K19 MT bought from joymmo.com, but this time you can afford those MVPs without help from us – they are still in cheap price now.

MVP – Most Valuable Player in NBA 2K19 isn't equal to top rated players, they are the players with awesome potential and talent in basketball but currently don't find their dream club or have some weakness to improve yet. The card price of NBA 2K19 MVP should be increased in future slowly, so you can collect them for your roster now. Even if some of players are still in low rating and cheap to buy, but they will be expensive in future.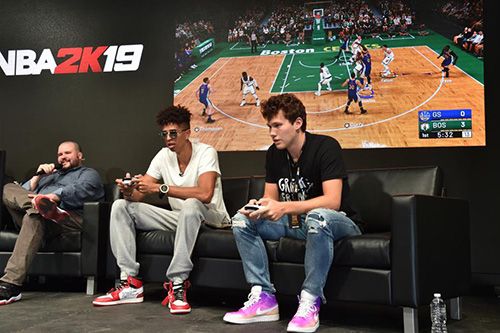 PG – Mike Conley – OVR 85 – Potential 3
Mike Conley now playing for Memphis Grizzlies as #11 Point Guard. In NBA 2K19, his rating is 85, but just two weeks before, we can only saw a 83 rated Conley on pitch because 2K Sports make him 2 points boost in overall rating. That's an amazing growth for the 6'1". When he was in high school, he make 103-7 record for Indiana Mr. Basketball award. Then he started his professional career at Cleveland Cavaliers by Memphis Grizzlies in 2007. Till now, he has become a 85 rated NBA player with considerable reputation around the world. We have confidence that Conley will become an 88 rated basketballer before 2020.
C – Rudy Gobert – OVR 89 – Potential 2
Gobert is a standard Center, because of his 7'1" height and strong build. He got his rating 2 points up one week before. To make rating adjustment isn't an arbitrary decision for 2K Sports, they will observe the player's current and previous performance to make that change. He is not a film actor, but a playmaker in NBA2K19, now you can open packs to get him or buy him directly from Auction House. This French boy won't disappoint you.
Worthy mentioned, our Cheap NBA 2K19 VC can be purchased and used on all platforms including PS4, PC, and Xbox One. You can buy with 199% safety and cheapest price. You know how difficult to accumulate vc and mt in the game, so don't hesitate anymore.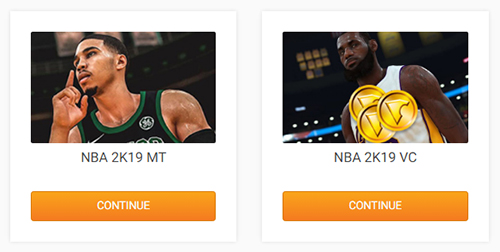 SF – Danilo Gallinari – OVR 83 – Potential 5
If you have Gallinari in NBA 2K19, you must know his previous rating and every rating boosts. Just a month ago, Gallinari is just a 77 rated Small Forward, but now he is nothing but an 83 rated shooter who was drafted in 2008 by New York Knicks. His fans gave him a nick name "Gallo". Although he is 30 years old, but I think he could have another leap in NBA and NBA 2K19 during the following 3 years to draw a satisfactory basketball career ending.
---
---