8 Ball Pool Most Expensive Cue & How to Get It
2019-01-28 02:57:37

8 Ball Pool is a touch screen mobile phone game on Android and IOS platforms, featuring all pool game rules, cues, tables, leagues, and physical mechanism that pure authentic. If you want to have the best cues in the game, you need to win dozens of thousands of matches in multiple player mode with real gamer worldwide. To obtain a new cue will not only make you like a veteran in the game, but also provides higher Force and Spin stats.

But which level of league would you like to play in? If you are just a novice in 8BP, we recommend you stay in Brass League. In Brass League, you can earn 3500 8 Ball Pool Coins from each win. Bronze League provides 15k Pool Coins for level 10-14 gamers. And Silver League offer 50k for each win. But starts with Gold League, players can get 50 8BP Cash each time, which requires level 20 to participate in the league.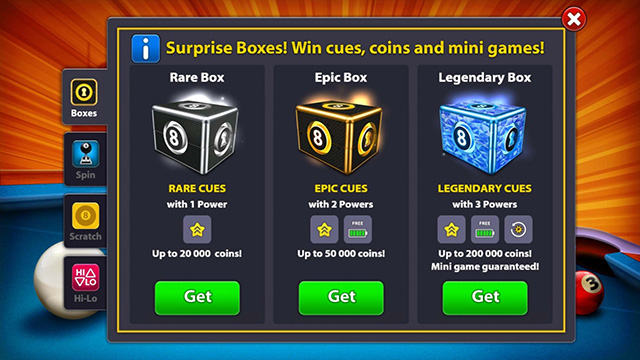 8 Ball Pool Cash is a premium currency in the mobile phone game. From Gold League to Diamond League, players can get growing amount of cash. But if you are lucky enough to win 10 games constantly during a night spare time, you farmed 2000 cash only. There are many expensive cues in the game that you will never afford through normal finesse. You can Buy Cheap 8BP Coins from joymmo.com with 100% safety. This is not an ad but a tip for you. You can go to other stores to buy coins or cash too, but I cannot promise their safety nor service.
You can watch ECNS programs to learn how to play 8-ball pool in real life, but there are slight difference between the mobile phone game and official 8-ball pool rules. This game combines snooker style, 9-ball table size and American 8 Ball Pool competition rules, now becoming more and more popular among teens in Asia and NA and also Latin America. You can login the game through Facebook or Miniclip account, but if you want to buy cheap coins or cash from 3rd party stores, you need to provide your Facebook account for the transfer. Black Hole Cue is the most expensive cue in 8bp priced 6m, obtainable at level 52.
Some 8BP gamers on iOS complained that they never get league up rewards, that is because when you move to upper level league, you need to claim your rewards in achievement panel by hand. To reach top league diamond is hard, so you can play Spin and Win minigames. The wins or loses won't be counted in your game record, but you can earn a little coins rewards from it also. If you play well the mini game, you can get Lucky 8 Cue and lots of coins rewards. Every day you can access to Spin and Win freely one time, if you want to play more, you need to spend 8 Ball Poll Coins. So in order to make your income maximum, play mini games once everyday. Besides, you can collect up to 10 scratch cards and a free spin from a win.
---
---