Fallout 76 Survival PvP Mode Update for PS4 Pro & Xbox One X
2019-01-25 03:00:25

Although the title of this Fallout 76 mentioned PS4 Pro and XB1 X, this guide can be also applied to other platforms and console models like PS4 Slim. Fallout 76 is the new sequel of Fallout 4, I've been farming in this game for 2 months, and leaned a lot in improving farming efficiency and how to PvP with other gamers. If you have reach the top level you can jump to the end of this article to buy our cheap fallout caps, I know the biggest problem of all Fallout gamers is insufficiency of bottle caps, but those tips are also decisive.

You can access the Survival PvP mode from the main menu. Upon launching Fallout 76, players will have the opportunity to choose between the existing experience, now known as Adventure, or the new Survival mode, which has the same quests, events, and story that you're used to in Adventure mode. Existing characters can be brought into Survival, where they will share their inventory and status across both game modes.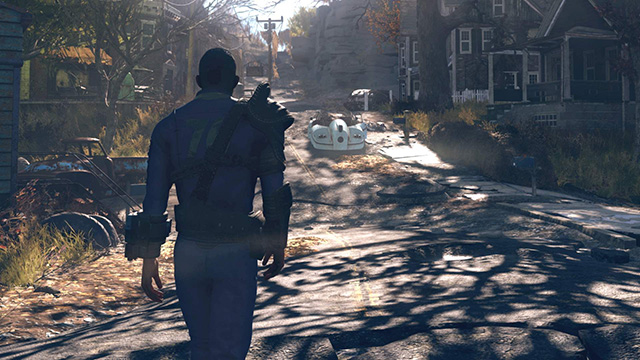 All players except teammates and event teammates are automatically flagged as hostile while in Survival mode, which means they can attack each other at any time without restrictions. Level scaling works the same as it does in Adventure mode. That will help to level the playing field a bit and give newer characters a fighting chance against endgame stage gamers they might encounter during their adventures in the Wasteland.
The offline mode won't let you experience this. PVP in Survival won't be based on the current consent system, in which one player shoots at another and the other then decides whether to shoot back to initiate full combat. Instead, every player you encounter in Survival who isn't in your party will be automatically attackable. A scaling system will be in place to make it easier for lower level players to fight back against higher level ones, but on the whole those with the best guns and the most ammunition will have a clear advantage.
In survival mode, all other players except teammates or public event partners are flagged as hostile, so PvP will not require the low-damage 'invitation' shot to instigate a fight. You can attack other players without restriction from the first shot you line up, meaning every encounter you have with a stranger could turn deadly in the blink of an eye. Use grenades to deal with group of enemies is the most efficiency in team combat in Fallout 76, you can also save your ammo and bullets in fight, and hide yourself behind bunker. Once you login Joymmo.com, our professional online support service can instruct you to make an order of our Cheap Fallout 76 Caps with safe payment. Still not satisfied? Tell us your idea, we will remedy our service, products, and Fallout 76 Guides quality soon.
---
---