Fallout 76 Nuke Codes for 12.03.2019 – 18.03.2019 Have Been Solved Now
2019-03-14 09:32:20

The Nuke Codes in Fallout 76 refresh every week, alongside the weekly challenges. Therefore, you have to track them down each week before launching a nuke. Fortunately, due to the hard work of Fallout 76 community, so far, the latest nuke codes for the upcoming week from Marth 13 to 18 has already been decrypted. To save you time, here's the latest news for Fallout 76's new decrypted codes, as you can check in the list below.:

Alpha: 97591524
Bravo: 17507286
Charlie: 94963240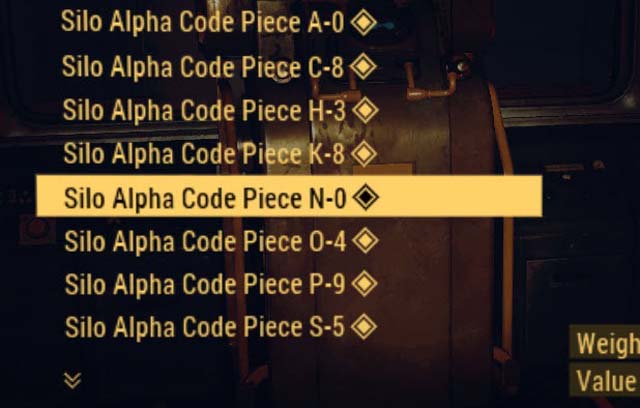 What Is Nuke Codes Used For In Fallout 76?
These nuke codes are useful if want to collect rare resources for crafting or CAMP building.
The areas in the game map that are hit blasted by nukes are the spawn harder enemies and more valuable items than other places. however, once it explored, many players would fight for the loot, so you need to prepare for a fierce fight.
How To Find Nuke Codes In Fallout 76?
1.Join the Enclave and access the Whitespring Bunker
2.Complete the 'Back to Basic' and 'Officer on Deck' missions to gain access to the Command
Center in the Whitespring Bunker
3.Get a Nuclear Keycard from shooting down a Cargobot
4.Find clues dropped from high level enemies, then decrypt them
5.Clear out the silo dungeon and reach the Nuke terminal
6.Use the terminal to decide where to detonate the nuke
7.Explore the blast radius and kill the enemies withinHow to launch a nuke in Fallou 76?
How To Decrypt Nuke Codes By Yourself?
In fact, after you have all eight nuke code pieces, you can solve the puzzle by decrypting them. However, the decrypting process is hard and complicated. For how to decrypt nuke codes by yourself, you many refer to a step-by step guide written by a reddit user Ghostofbigboss who has put together a fantastic document for decrypting nuke codes. You can also decrypt nuke codes by calling help from the website NukaCrypt which can help you with this tough keyword cipher process. However, it won't do all the work for you. You'll still need to obtain all the key codes to a corresponding nuclear silo, and you'll also still need a nuclear keycard.
How To Get A Nuclear Keycard In Fallout 76?
Even if you've found all of the nuke codes you need, you'll still have to pick up a Nuclear Keycard. A Nuclear Keycard is found by by shooting down a Cargobot, which is protected by a fleet of Vertibots. These are found throughout the map, so you may come across one at random. Alternatively, you can head to the Enclave Command center (or the CC of the faction you joined), and using surveillance terminal to track down cargo bots carrying launch keycards. To get powerful ammo and armor, come to Joymmo.com for Cheap Fallout 76 Bottle Caps, where you can enjoy the cheapest price online with fast delivery.
So to get refreshed nuke code every week, you can try deciphering as much of that Enclave keyword you can, or wait until a good chunk of it has been revealed for you as the week progresses. Perhaps, you may stay tuned to Joymmo.com and we'll be the first one to inform you the latest nuke codes.
---
---