New In-Game Tournament "Scallywag Duo Cup" With A 100k Prize Pool Are Coming To Fortnite This Weekend
2019-03-14 09:40:32

Wanna get some serious money by playing Fortnite? Here comes your chance. From March 16 to 17, Fortnite is holding a Scallywag duo cup tournament with a prize pool of 100k dollars for all eligble players across all server regions as a test of Fortnite prize payment systems leading into the Fortnite World Cup. So, if you are not buy this weekend, size the rare chance and grab some money and test your skills with Fortnite fellowers all the over the world. Isn't it sound exciting? Now, Joymmo.com will be walking you through all details of this in-game tournament. In addition, you can buy various weapons, traps, perks and Other Cheap Fortnite Items from our website.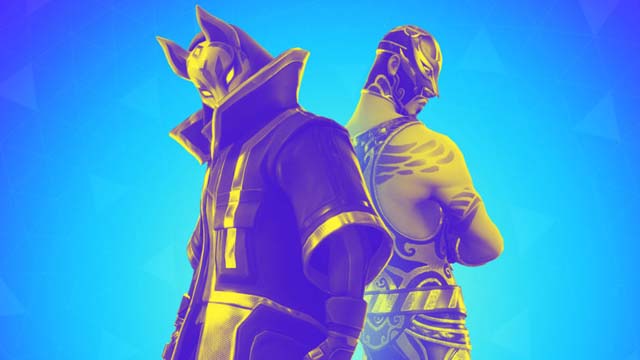 Scallywag Duo Cup Tournament Overview
The tournament was revealed in patch v8.10. It will take place on March 16 and 17.This tournament will feature a prize pool of $100,000. It's taking place entirely in-game, with an entirely open process for qualifying players?
Unlike previous Fortnite tournaments, Scallywag duo cup tournament are played played entirely within the game. So, players can win prize money by simply playing the game at home. According to Epic Games, this event aims at helping Epic perfect the prize payment systems leading into the Fortnite World Cup.
In addition, the Scallywag Cup is a duos only event, at least at the moment. This tournament occurs across two rounds - Round One (Semi-Finals) and a Round Two (Finals). The first one will accept all eligible players, who must have been placed in the top three percent best players in the world of the newest Solo or Duos Gauntlet Test Event that will take place on March 16 at 11am CT. All players who reach that point will automatically be able to play in the first round of the Scallywag Duos Cup.
The second round will be exclusive to the top 3,000 players from Round One. So far, we dont't know whether it means the top 3,000 players in every region or in the world in the first stage. It is more likely refers to the top 3,000 players in every region, since making matches between players in different continents would not work. In this case, the actual prizes individuals will walk away with are going to be significantly less. So far, the exact rules and point structure for the Scallywag Duo Cup have not yet been detailed by Epic, but presumably it will work with a similar system as previous in-game "Pop-Up"cups.
How to qualify for Scallywag Duo Cup in Fortnite?
To be eligible to play, you must be in the top 3% globally of either the Solo or Duo Gauntlet Test Event as of 12:00 AM ET on March 16.
All eligibly players will take part in round one, but the second round will wipe out most of the competition, with only the top 3,000 players from round one moving on.
Many Fortnite fans are excited to see the competitive Fortnite scene still receiving such large prize pools after the announcement of the $30,000 Fortnite World Cup. Thankfully, Epic Games announced that they will be putting $100,000,000 into the Fortnite competitive prize pools in 2019.
Do you plan to compete for your chance at the prize pool? Stay tuned to Joymmo.com and we'll keep this story updated.
---
---