What are the game modes of 8 Ball Pool?
2019-04-18 06:39:58

What are the game modes in 8 Ball Pool? Next, Joymmo.com will give you an overview of the 8-Ball pool game mode. Interested players can follow our daily update 8 Ball Pool guide.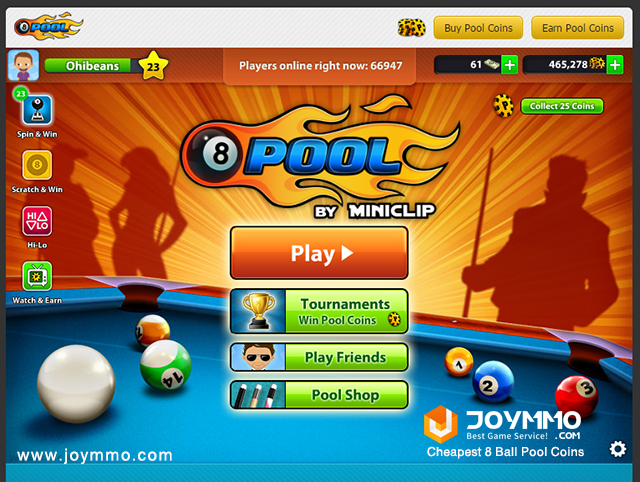 1.1V1 Mode
Players will look for unfamiliar opponents in this mode, and two people will bet 25 chips, the winner will get 50 chips.
2. League Mode
Players will join the NPC League to challenge. Players need to overcome powerful opponents to advance to the next stage of the game. It takes a certain amount of money to enter the game, but win more can get more lucrative bonuses.
3. Rocker Game
Players can bet on a rocker game, but it takes 8 Ball Pool Coins to play the game and get an unexpected amount of chips.
4. Playing with Friends
This function needs to log on to Facebook to use, and can chat with friends while playing games.
5. Practice
Players will encounter similar NPCs as their opponents in the practice tournament, which is a place for continuous learning and growth. They can come to practice two hands in their spare time.
6. Offline Mode
If you're a novice, you don't want to be a loser just before you get into the table. Then you can choose the offline mode to practice first. In this way, you will be familiar with its working principle. Just use the disable guide option in offline mode, and then choose Practice Offline from the menu, and play without guidelines to your heart's content. Once you get the hang of it, go online and take on the world.
We hope you learned something new from these Pool Pro-Tips! If you've got some other things to share that you think some players may not know. Please tell us. Or, If you want buy some cheap 8 Ball Pool Coins, please click here (8 Ball Pool Coins for sale, cheap 8 Ball Pool Currency) to buy and start playing now!
---
---