Sea of Thieves Patch Introduces Black Powder Stashes, Fixes, More
2019-07-19 04:55:44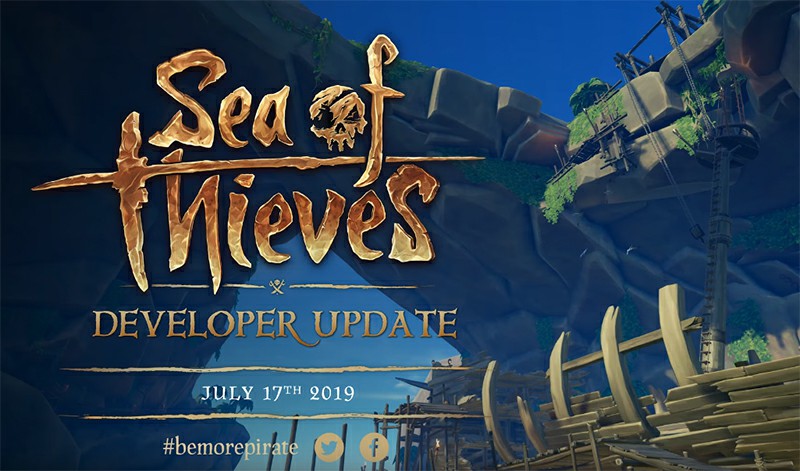 Prepare for an explosive adventure!
Sea of Thieves announced the introduction of Black Powder Stashes in their latest update 2.0.5. This is the first in a series of planned monthly content updates.
Black Powder Stashes has arrived on Sea of Thieves! These special new voyages are the centrepiece of the first in an ongoing series of Monthly Content Updates and will be available to all players from today.
Black Powder Stashes voyages can be obtained from Duke in any tavern and task pirates with retrieving gunpowder caches hidden across the Sea of Thieves by skellies who have mischief in mind. There are two voyage variants – Reaper's Black Powder Runs and Black Powder Smuggler's Runs – and recovered stashes can be turned in to the Order of Souls, Merchant Alliance or Gold Hoarders for a reward of coin and reputation. Pirate Legends can cash in with Athena's Fortune too! Completing voyages will earn new commendations, unlock new titles and an exclusive Reaper sail, flag and Mercenary figurehead for your ship.
But that's not all that's available in our Monthly Content Update for July, make sure you also look out for:
· Mermaid gems – Duke has heard word of Mermaid Gems being scattered throughout the world; washed up on islands, inside Skeleton Fort Vaults and shipwrecks, and even inside the bellies of krakens and megalodons
· More rewards – improved Hunter's Call rewards for cashing in fish and meat, more fruit, cannonball and wooden plank resource crates washed up on beaches and improved sunken shipwreck rewards including gunpowder kegs, mermaid gems and resource crates
· Game balancing – improvements across a wide range of areas including cursed cannonballs, Tall Tales boss battles, returning to ship via a mermaid and encounters with megs, skeleton ships and eye of reach skeletons
· And lots more – a range of accessibility improvements, new puzzles for three Tall Tales, the chance to dig up fishing bait, new interactive hatches for sloops and brigs, crew member 'join' and 'leave' notifications, audio improvements and over 60 fixes to reported issues across Adventure, Arena and Tall Tales.
Included in the patch are also a host of fixes for Tall Tales - Shores of Gold, general environment fixes, and arena fixes.
For a full list of everything that's included in this update, check out full Patch Notes
---
---