TERA Starlyn BG Event - August 22 to September 4
2019-08-23 11:19:16

Get ready to upgrade your battleground gear—with the Starlyn Battleground event!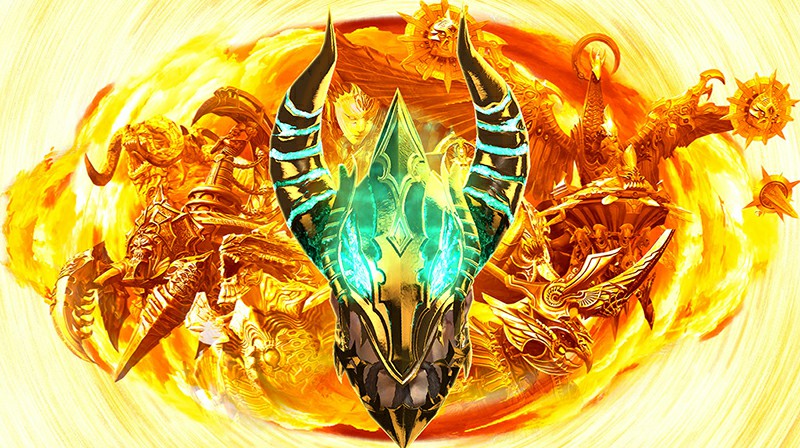 For two weeks—from Thursday, August 22 until Wednesday, September 4—completing runs in the Gridiron and Shore Hold will earn you in-game materials that you can use to improve and upgrade your gear. In addition, PvP gear enchanting will have increased success chance (up to +6) throughout the event.
You'll earn Veteran's Fragment Boxes based on the number of Gridiron runs you complete, with each box containing a random number of either Violet Particles or Azure Particles.
Completing Shore Hold runs earns you Veteran's Plate Boxes, each of which contains a random number of either Violet Plates or Azure Plates. Complete 50 runs in Shore Hold in either week to earn a bonus reward: a Quackerjack PvP mount, with a Movement Speed of 280, that also restores 0.5% of your max HP and MP every second!
Plus, completing runs in either the Gridiron or Shore Hold earns random bonus awards, including Skill Advancement Scrolls, Rare Veteran's Cloth, Veteran Genya's Cloth, Veteran's Signature Cloth, or Celestial Treasure Chests!
Here's a handy breakdown of the battleground schedules and rewards:
Week 1—Thursday, August 22 to Wednesday, August 28
Week 2—Thursday, August 29 to Wednesday, September 4
The Gridiron Rewards
| Runs | Reward | Random Bonus (ONE ONLY) |
| --- | --- | --- |
| 10 Runs per Week | Veteran's Fragment Box x20 | Skill Advancement Scroll I x50 |
| | | Rare Veteran's Cloth x12 |
| | | Celestial Treasure Chest x4 |
| 25 Runs per Week | Veteran's Fragment Box x30 | Skill Advancement Scroll II x50 |
| | | Veteran Genya's Cloth x12 |
| | | Celestial Treasure Chest x8 |
| 50 Runs per Week | Veteran's Fragment Box x50 | Skill Advancement Scroll III x50 |
| | | Veteran's Signature Cloth x12 |
| | | Celestial Treasure Chest x12 |
Shore Hold Rewards
Runs
Reward
Random Bonus (ONE ONLY)
10 Runs per Week
Veteran's Plate Box x20
Skill Advancement Scroll I x50
Rare Veteran's Cloth x12
Celestial Treasure Chest x4
25 Runs per Week
Veteran's Plate Box x30
Skill Advancement Scroll II x50
Veteran Genya's Cloth x12
Celestial Treasure Chest x8
50 Runs per Week
Veteran's Plate Box x50
Skill Advancement Scroll III x50
Veteran's Signature Cloth x12
Celestial Treasure Chest x12
50 Runs per Week
Quackerjack Mount x1
---
---