Tips & Tricks on Playing Old School RuneScape on Mobile Devices
2019-04-24 09:30:58

Runescape is a very famous game and it is based on a multiplayer mode which is played massively using the role-playing through online. To make more people enjoy it, since 2018, Runescape, the old Runescape, is available for Android. For those uninitiated, Old School Runecape, as it is officially called, is based on the 2007 iteration of the game that took middle school computer labs by storm. So, for mobile players, here we Joymmo.com shares with you some tips and tricks to make it easier for you.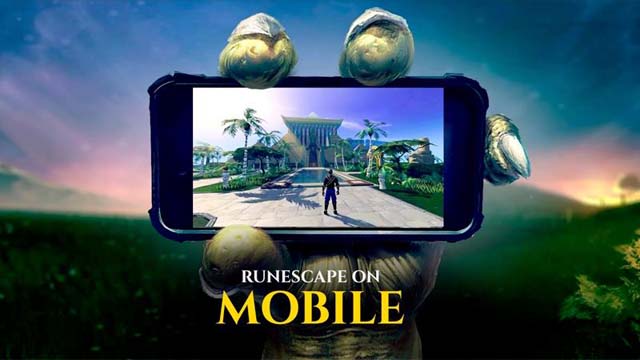 Tip 1: Focus on Doing Quests and Killing Monsters
Quests are the main way for you to farm xp and rank up faster. For new players, quests may seem like the last thing they want to do – but trust me, you'll feel so much better for it. The world of Gielinor is rich with lore, history and fun things to do. No matter what, you'll find at least one quest you'll like. in addition, there are some quests that are only available for members otherwise, you'll get turned down by NPC.
If you don't want to spend your time doing fetch quests for XP, then here's a monster for you! The Rock Crab is located north of Rellekka on this barren beach area. These little guys have a lot of HP but don't really put up a fight. This makes it so you can continually bash them to raise your combat levels without any risk to your own life.
Tip 2: Pick a Skill That Suits You
OSRS mobile will allow you to train your skills on-the-go, and has special interfaces built and specially reworked for mobile. You're going to want to take advantage of that: whether you're on the train or sofa!
There is a wide variety of skills for your option in Runescape. Cooking, fishing, etc. You can choose based on your own preference. At the beginning of the game,it might be tricky for you to choose the right skill. However, if you invest in it enough , you will find a skill that you can both make money off and enjoy Then you can spend the rest of your time learning new skills.
Tip 3: Flipping is A Good Way to Make Money.
Flipping is a good way to make money with little effort. For example, you can go and put some offers into the GE, and when you wake up next morning, they should have been bought. The things that you need to target should be like food, arrows, or darts which are used very often in old school Runescape life.
You can check on twitter or watch Jagex's livestreams to get some information or rumors about game updates and do some investment before the update came out. Many people profit greatly from investment in weapons and items. This is not the quickest way to make money, but it is an easy way to double you bank with little effort at all.
These three tips will get you started on a solid foundation. If you are lack of gold to buff up your stats and destroy tough monsters, come to Joymmo.com for Cheap Runescape Gold.
---
---