Arcane Legends Quests Guide for Windmoore City
2019-01-29 12:01:12

Many said Arcane Legends is a Hack and Slash multi-player mobile game, but I think MMORPG is a better tag for it. Spacetime Studio – An unknown mobile game producing studio, but it doesn't influence us making this Arcane Legends Guide for Windmoore City quests. We will introduce all quests you can claim and finish in Windmoore City in Arcane Legends. Considered there are many new players who need guidance that more comprehensive, we also listed some common "Daily Quests" at the end of this article. But we also prepared a surprising gift for you, read out the guide first!

Pick up your character and classes from Warrior, Rogue, and Sorcerer, let's do quests to level up fast! When you start the game, you born in the first start village "City of Windmoore", where is full of low level quests NPCs, just talk to those who has an exclamatory mark above their head. After a simple greeting, you claim the quest and be informed with the requirements. Some quests in Arcane Legends are simple to complete, just find the target NPC and talk to them. But some quests re difficult, for example, you shall be appointed to go some certain dungeons and defeat the final boss and retrieve the loot for the NPC. You can team up with other players to do some quests quicker.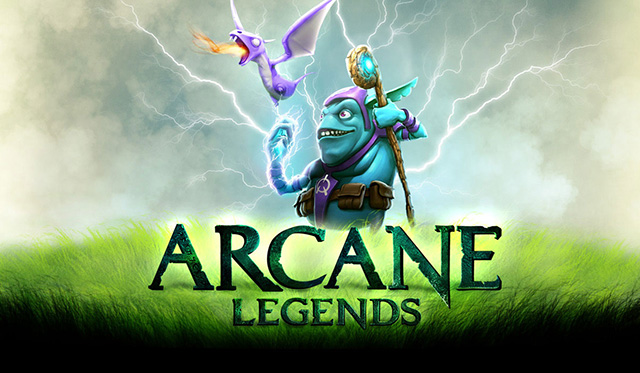 The first quest I suppose you will receive is the "Where O'Ware?" You can get it from NPC Boltag in Brackenridge Forest. Just kill goblins in the forest and return to the NPC to claim your reward "40 Gold". Although it's small amount of money, it's your first pot of gold in Arcane Legends. Then you can find Johan in the same forest, he will give you the "Help Gustav!" task, which requires you to find Gustav nearby and help him to defeat enemies. This time you will get "10 Exp and 50 Gold" from this quest. When your Exp bar reaches max, you will level up to Level 2, then you can learn skills and get more scenario quests from more NPCs.
"Reignbow Collection" quest rewards you more Gold, and introducing a new quest type to you –Collect. You need to collect reignbows from evil Rook archers for Kermut in Rooks' Hideout. Let's skip to "En Garde!" quest, given by Watchman Reginald in Windmoore Harbor. When you move out of the forest, the first place you meet shall be a harbor. Kill 45 Pirates in the harbor and hand in your quest to Sergeant Schultz, he will reward you 500 Gold. That's amazing! All your previous rewards less than 100 gold, but this time it multiplied several times! We recommend you Joymmo.com, this is a reliable site where you can Buy Cheap Arcane Legends Gold with considerable cheap price. If you want to read more guide of Arcane Legends, just keep following us.
---
---