Assassin's Creed Odyssey Q&A: Need to know AC origin to play Odyssey?
2019-05-30 00:40:31


The game was released worldwide for Microsoft Windows, PlayStation 4, Xbox One, and (in Japan only) for Nintendo Switch on October 5, 2018, with a Google Stadia version launching alongside the service in 2019. It received generally positive reviews, with praise for its open world, visuals, combat, story, and characters, while receiving criticism for some reliance on grinding, microtransactions, and for feeling bloated.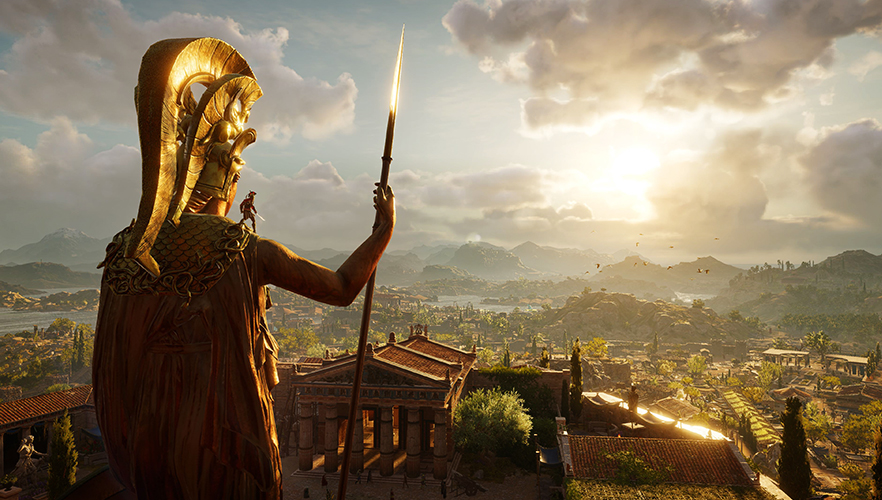 Introduction to the Assassin's creed Odyssey
Assassin's Creed Odyssey is an action role-playing video game developed by Ubisoft Quebec and published by Ubisoft. It is the 11th major installment, and 21st overall, in the Assassin's Creed series and the successor to 2017's Assassin's Creed Origins. Set in the year 431 BC, the plot tells a fictional history of the Peloponnesian War between Athens and Sparta. Players control a male or female mercenary who fights for both sides as they attempt to unite their family and uncover a malign cult.
Odyssey introduces a lot of new features, i.e. players can choose their character's gender, they can make in-game decisions etc. We can play alexes or Cassandra -- both grandsons of king leonidas. On our journey, we will meet various historical figures, such as Herodotus, Hippocrates or Socrates. Gameplay is now closer to RPG games -- a sandbox with character development systems, experience levels, and choices.
Do I need to know the previous AC origin to play the Odyssey?
This isn't necessary, because assassin's creed: Odyssey is actually a completely different story -- you can release the game and enjoy it without feeling completely lost or confused. Of course, that doesn't change the fact that the Assassin's Creed Odyssey will contain a lot of information about the entire world of assassin's creed, and therefore the origins of assassin's creed. Without knowledge, you may not understand some of the issues raised in this loop.
Read our channel for more tips on Assassin's Creed Odyssey. We also welcome submissions from gamers. We will grant Assassin's Creed Odyssey Credits for your submission online. We look forward to your submission.
---
---