Final Fantasy XIV Is Heading To TV From The Crew Behind The Expanse
2019-06-29 10:07:02

Final Fantasy XIV: Shadowbringers Early access to the expansion has already begun, and gamers are rushing to the FFXIV server. Players have been reporting problems for the past few hours, only to discover that the FFXIV server is under DDoS attack. The attack began at 12:30 PM Pacific time / 3:30 PM eastern time today, and Square is working on a response.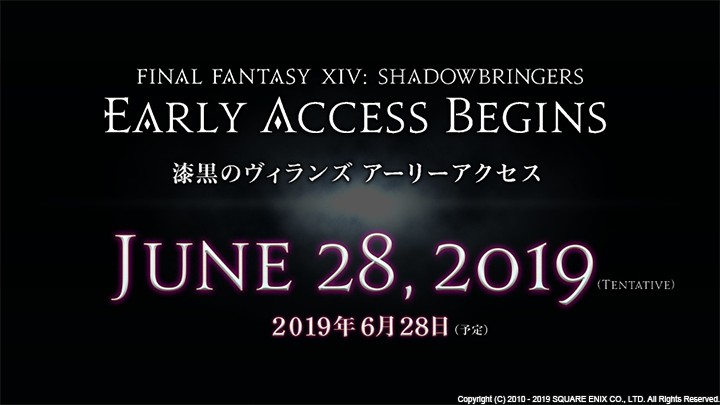 From the FFXIV site:
We are currently experiencing technical difficulties due to a DDoS attack. Players may experience the following issues as a result.
We are looking into the way attacks are being made and taking countermeasures. More information will be provided as the situation develops.
[Date & Time]
From Jun. 28, 2019 12:24 p.m. (PDT)
[Details]
Players may be experiencing the following issues:
Disconnected from NA data center Worlds
Difficulty logging in to NA data center Worlds
Difficulty accessing, sending, and receiving data from NA data centers
[Affected Service]
FINAL FANTASY XIV

Maybe they shut down the Final Fantasy XIV servers today to give today's surprise announcement of a TV adaptation a chance to sink in. As covered by Hollywood Reporter, there's a live-action series in the works based on Square Enix's popular fantasy MMORPG. It's produced by Hivemind, the crew behind The Expanse and the upcoming TV version of The Witcher.
The TV show will tell a tale of "struggle between magic and technology to bring peace to a land in conflict", and Hivemind say that notable characters from the game will make an appearance, including heartthrob engineer Cid.
---
---