How To Increase Your Team Overall Fast In FIFA Mobile
2019-03-18 09:30:56

FIFA 19 Mobile comes with a brand-new version this year, named FIFA 19 Overdrive, with Ultimate Team Mode undergoing a huge overhaul. Many players who have been in the game for a moment are wondering how the Team Overall work in FIFA 19 Mobile and how to increase your Team Overall. In this article, we'll cover answers to all those questions.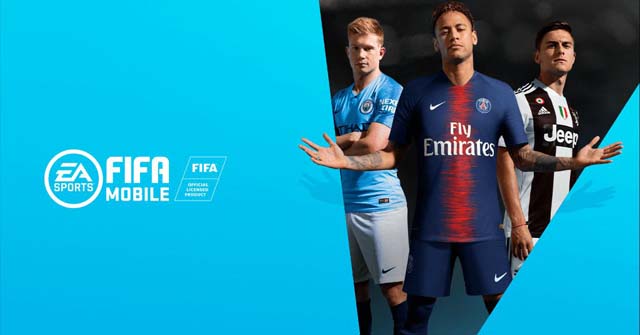 How Is The Team Overall Calculated In FIFA Mobile?
Are you confused about how to calculate your team overall (OVR)? You want to upgrade your team OVR but don't know how many OVRs you need? Here's a formula of the team overall in FIFA Mobile, and you can check the video below to see the total OVR you need to upgrade your team OVR.
Total OVR (11 Players/Starting XI) is total OVR of 11 players in your starting eleven.
Total OVR = (Team OVR x 11) - 5
How To Increase Your Team Overall Fast In FIFA Mobile?
Swap Player Cards With White Up Arrow Symbol
once you receive a new player card, don't blindly replace the old ones with new player cards. Swap only those cards that have white up arrow symbol at the top-right corner. The white arrow suggests that your current player can be upgraded and a better player is available in his place. Once you've chosen a player, you can swap the old player with your new player card with better attributes. Doing this can increase your overall team rating
Keep Playing VS Attack Mode And Climbing Divisions
Focus on playing VS Attack Mode and climbing divisions. It's the only way to unlock and upgrade boosts impactfully. You'll earn division tokens based on the division you finish in, which will allow you to claim players, but for every win in VS attack you'll also earn a victory token, which can then be used to upgrade those players further.
Train Your Players
Training you players and increase their overall rating will also increase your team overall rating. In FIFA Mobile, you can increase the OVR and attributes of your players by adding reserve players and Training XP. Each player and XP item is worth a certain amount of Training XP. Filling up the Training XP bar for a player gives you the option to increase their OVR and attributes. You can get multiple Training XP from daily activities, campaigns, achievements, events and so on. Or you can burn unwanted players and use them as XP. Personally, I think the best way to get XP is to participate in the weekend tournament and grind campaign. To level up your players fast, you can snipe cheap gold players at big amount, and use opportunities during this TOTY to grab 25 bonus points Skill Boosts packs rewards as much you can.
Get High Elite Cards
You can get high elite card to increase your team overall rating. There are a bunch of ways to get elite cards in FIFA Mobile. For example, You can get those cards by completing plans, or buying them in the market with Cheap FIFA Mobile Coins from Joymmo.com, or buying packs in the store, or joining a league and accomplishing achievements. In addition, play the scouting event as much as possible. You will be likely to get elites and that 83 Schurrle.
That's all we've got for increase team overall rating in FIFA Mobile. For more news and guides on FIFA Mobile, stay tuned to Joymmo.com.
---
---