MLB The Show 19 Diamond Dynasty Guide: Rewards, New Features And More
2019-03-19 01:27:10

Although MLB The Show 19 has yet to be officially release on all platforms, form March 14 th, users can already unlock and play as former MLB stars in a customizable online game mode, Diamond Dynasty in the MLB The Show 19. We'll be talking about which baseball stars you are able to play with. Recently, the game developer released new MLB The Show 19 Diamond Dynasty videos,highlighting what's new in MLB The Show 19 Diamond Dynasty this year. Today, in this MLB The Show 19 Diamond Dynasty guide, we'll be walking you through what's different in MLB The Show 19's new and improved Diamond Dynasty. So, just keep on reading.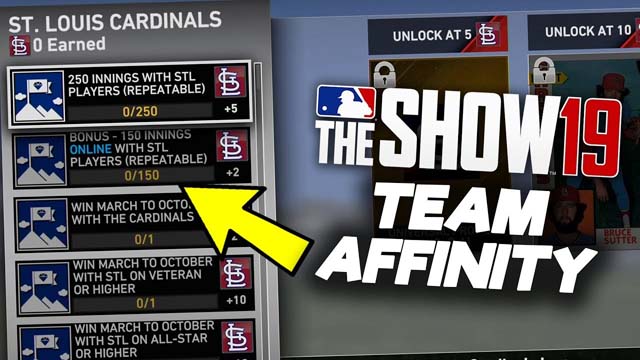 Playable MLB Stars In Diamond Dynasty
For those unfamiliar, Diamond Dynasty is essentially MLB The Show's version of "Ultimate Team" in EA's FIFA or Madden franchises; you build a team of players – both present superstars and past legends - using the different cards you collect.
Like I've mentioned above, gamers are now able to pick up former MLB stars in the Diamond Dynasty mode. Those legend include former Cubs pitchers Kerry Wood and Mark Prior and former White Sox sluggers Paul Konerko and Frank Thomas. so, if you are Nostalgic Chicago baseball fan, it's your time to shine with your favorite players! You can unlock those players with Cheap MLB The Show 19 Stubs from Joymmo.com, a top online in-game currency store. You can enjoy both the cheapest price and fast delivery at our website. So, never miss out!
New Features Of MLB The Show 19 Diamond Dynasty Mode
Brand New XP Reward Path
One highlight of MLB The Show 19 Diamond Dynasty Mode is the introduction of an all new XP Reward Path. With the new XP reward path, players are able to unlock all rewards no matter which game mode they play throughout the game without missing any one!
Team Affinity
Another new feature of Diamond Dynasty this year is the Team Affinity. This rewards you for playing innings with player from your favorite team. Using the Chicago Cubs as an example, if you log innings with Anthony Rizzo, you'll unlock team-specific rewards.
Signature Series
Signature Series is a new set of rare and powerful unlockable players, taking Diamond Dynasty to new levels. Like I have mentioned above, those all-time greats are now playable on Diamond Dynasty. As with players available, check the content above.
New Conquest Map Configuration and Goals
The Conquest in MLB The Show 19 received a huge overhaul. You will be able to battle your way through a wide variety of new maps and scenarios to unlock more rewards then ever.
Bat Skins
One last note, new bat skins are also featured for players to deck out your team and players. That's all we got to know about MLB The Show Diamond Dynasty. For more news and guides on the MLB The Show 19, stay tuned to Joymmo.com.
---
---