Runescape Land Out of Time Dinosaur Update: What You Should Know
2019-07-10 08:56:18

Runescape's massive new free update, "Land Out of Time," is live now! It features the new prehistoric island, Anachronia, home to some ruddy huge dinosaurs. In this prehistoric area, players will be able to establish a base of operations, navigate a island-wide Agility course, and most importantly, hunt some dinosaurs to hone their Hunter skill.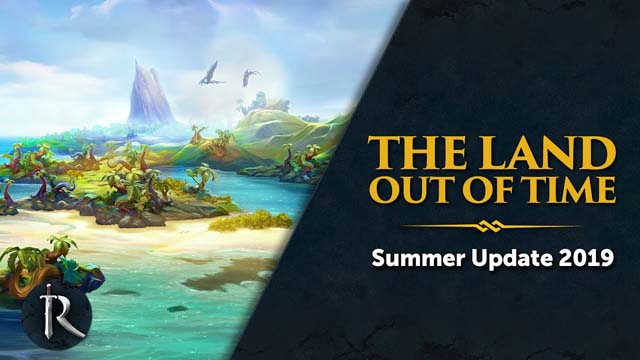 "It all focuses around nine sizeable and quite grumpy dinosaurs who are simply too big and too hungry to confront outright". Taming will be a chore that will require collection of resources and downright "treacherous traps" in order to be successful.
To get new island, players will need to help finish a ship that's been under construction in the city of Varrock for 11 years, with that finished players can set sail for Anachronia where you'll need to establish your base camp and and venturing out to explore from there. Players will be able to maintain and upgrade base camps as they adventure through the new content. It's similar to how ports and farms are upgraded, giving you various buffs to help in the other tasks.
"The base camp, for the most part, is going to help you out on the island, So it's buffs that increase damage and XP, all the nice things that players love. we also have Totems as well, these ancient relics that you can discover on the island, and once you've put one together, they have these time-saving elements to them that can leak out to the wider game world."
So, of course, a lot of players are going to want to go out and hunt some dinosaurs, right? Well for those players out there, there's four dinosaurs to hunt down and fight if you're deep into the endgame of RuneScape. With the addition of the new island and dinosaurs to fight comes new Hunter and Slayer training methods for levels 75-96 and 55-76, respectively. Since the new dino-foes are "sizeable and quite grumpy," players will have to collect resources and set traps in order to bring them down. Taming will be a chore that will require collection of resources and downright "treacherous traps" in order to be successful.
"The intention of the developers was to look at some of the more varied mechanics you'd normally see in boss fights and introduce them into non-boss encounters. Slaying these devilish dinos will not only reward you with hulking chunks of XP but also boss drop quality loot. Skinning your catches will allow you to harvest resources used to craft new gear, including level 75 ranged armour - perfect for training Invention - and the maul, which is a hexhunter equivalent for melee."
In addition, players can look forward to "better reasons to level their Agility". With Land Out of Time, players will have the intricate Agility course that serves both as a fast travel service and a customizable means of training Agility. Learning the different routes will take a while, but it's worth it if you want to get around Anachronia quickly.
You can check out more about Land Out of Time by visiting the RuneScape site.
Stay tuned with Joymmo.com. Not only can you get all the latest updates on the game, but also you can buy Cheap Runescape Gold at the cheapest price online.
---
---