Fallout 76 Is Getting A Massive Update With NPCs and Battle Royale
2019-06-11 14:02:43

"When we think about games, we think about worlds, and the choices you can make, the stories you create and tell yourself," Howard said during Fallout 76's reveal during last year's E3. "We have a game, more than any game that we've ever done, where the choices are yours, where you'll decide what happens. You'll decide the heroes, and you'll decide the villains."

During its pre-E3 press event this weekend, Bethesda said that it was gearing up for its next big update for Fallout 76 called "Wastelanders," which it claims will "fundamentally change the game."The massively multiplayer Fallout 76 is getting a big new update, and it includes non-player characters with their own questlines for players to engage with. The "Wastelanders" update is coming this fall for free to Fallout 76 owners with a limited preview later this week. It's described as the game's first major expansion since its launch last year, adding new weapons, a new main quest, and a 52-player battle royale mode. The other big addition announced was a trend-chaser: a new battle royale mode. It's not really something that anybody asked for, but in a way, it fixes some of Fallout 76's biggest problems. Among other updates coming to the game will be human NPCs and full dialogue trees.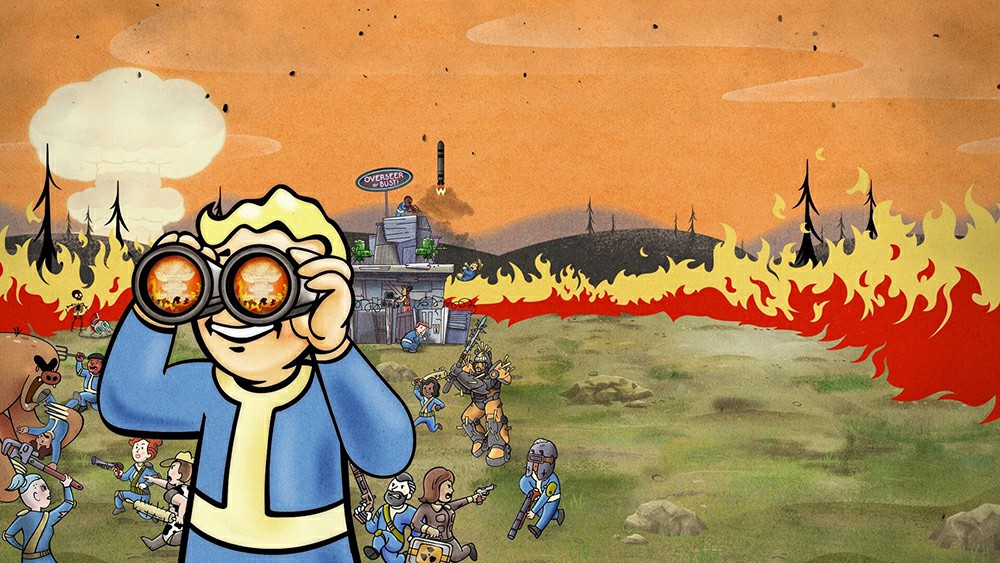 Previously, Bethesda Game Studios director Todd Howard said the publisher was "leaning in" to the fact the game had no NPCs, as that was a feature that set the title apart from other Fallouts. The underlying message was that Fallout 76 didn't need NPCs, because players would decide for themselves what characters would do to repopulate the wasteland.
Without NPCs, the story seemed scarce, and players weren't given enough tools to meaningfully take up such roles themselves. Bethesda's jank made a PvP-centric experience hellish. Players kept finding exploits left and right. The list goes on.
"Wastelanders" could make Fallout 76 feel more like older installments of the series. The game notably launched without human NPCs, but now, players will find other survivors with "full dialog trees" and — it's implied — the kind of moral choices people are used to making in Fallout games. Meanwhile, "Nuclear Winter" adds a new mode in which players compete to become a vault overseer by battling each other to the death. It looks to incorporate existing Fallout 76 features like base-building and be full of the series' typically dark humor.
As a reward for sticking with the game, it was announced that year 2 of Fallout 76 will begin with free DLC "Wastelanders" which is slated to arrive in Fall 2019.
Bethesda is letting players have a sneak peek at the battle royale mode from June 10-17. This trial is not just for the Nuclear Winter portion, but for the full game. Once the sneak peek concludes, players can choose to purchase Fallout 76 at a 50-percent discount. Bethesda seems to be banking on an influx of new players here, as evidenced by the fact it's recently published a long beginner's guide to coincide with that same free trial. In many ways, Fallout 76 still has a long ways to go, but as we go into year two, it seems that the post-apocalyptic shooter is slowly becoming the game that Bethesda promised in the first place.
Another announcement Bethesda made was about its cloud service Orion, which is supposed rival Google Stadia and Microsoft's project x cloud. Orion will reportedly "optimize game engines for performance in a cloud environment," and streaming games will "be faster and better" and at the same time "substantially reduces the cost of streaming for players and for publishers," according to James Altman from id software.
---
---