The Most Useful Add-Ons In Elder Scrolls Online
2019-06-26 05:00:03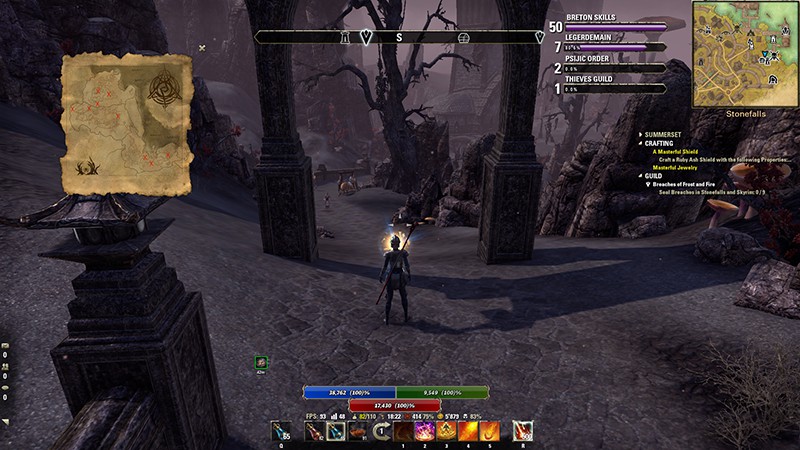 Advanced UI
If you're into a "one stop shop" that is packed with tons of functionality, there's not anything better or more popular than Advanced UI.
Advanced UI is an add-on with several attendant modules that drastically change the game's interface. Most notably, the author writes that it is designed to "simplify combat situations". AUI components are installed as a whole and includes a minimap, action bars (including a horizontal consumables bar), unit frames (player, target, group, raid, boss), combat statistics (mini meter, stats window, scrolling combat text), and buffs/debuffs tracker.
Minion Add-on Manager
Before we dive in, it's worth noting that getting Minion is an absolute must. Minion is an add-on manager that works for both ESO and WoW. When started, the app scans add-ons to see if any need updating and provides a single button push to update all or each can be individually updated. In addition, users can search for more add-ons and can even back up their library and settings for restoration after reinstalling the game etc.
Votan's Minimap or Fyrakin's Minimap
If you're an old hand at Skyrim, the compass type "map" at the top of the screen is fine. Both Votan's and Fyrakin's add-ons allow a small map to be present at all times showing the player's location and things in the immediate vicinity.
Combat Metrics
For those who love to see and track their damage, Combat Metrics is the perfect add-on. With it, players can track damage numbers, but can also use the statistics to see what abilities are being used most and to "provide more insightful and meaningful damage parses". Healers can also use Combat Metrics to help assess healing numbers and abilities.
So there you have it: The most useful add-ons that I've found so far in my early days in Elder Scrolls Online. Do you have any suggestions? What add-ons do you find the most helpful? Leave your thoughts in the comments!
Map Enhancements
This one is a grab bag of six different add-ons that provide information mainly for completionists who want to collect every Skyshard, every Lore Book and every everything. Using all of these will place markers on the world map for each type of item being tracked.
Lorebooks
Skyshards
Harvest Map
Lost Treasure
Destinations
Thieves' Troves Marker
Aura Buff / Debuff Tracker
With Srendarr's Aura, Buff & Debuff Tracker, tracking what buffs your character currently has active or what debuffs have been placed on them is much easier. In addition, players can also track cooldowns and can even track group buffs/debuffs.
(The news is from mmorpg.com)
---
---