Early Look at Elder Scrolls Online Elsweyr: Release Date, New Features, Pre-Order Bonuses
2019-04-29 09:21:43

The next major Chapter expansion for The Elder Scrolls Online Elsweyr, The Season of Dragon is available to pre-order now, which will take players to the homeland of the Khajiit, Elsweyr and players will see dragons arrive in Elder Scrolls Online for the first time. So, if you decided to grad one, here's everything you should know before you buy Elder Scroll Online Elsweyr.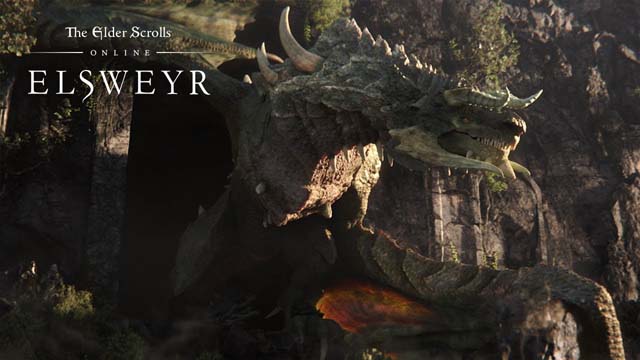 Release Date
The Elder Scrolls:Online Elsweyr is scheduled to release on for PC/Mac, Xbox One, and PlayStation 4 on June 4 (May 20 for pre-purchase customers).
New Features
First, since it is a dragon-themed season, you can pretty much expect to find dragons big and small wandering the land, but since there are no Dovahkiin around, you're just going to have to deal with them the old fashioned way and kill them.
Elsweyr will be added as a new zone for players to explore, complete with its own quest line that'll tie into the larger Season of the Dragon storyline. Players will be able to take part in world events that involve defending it from dragon attacks, as well as a 12-player trial called Sunspire. All Elder Scrolls Online players will also receive many quality of life updates when Elsweyr rolls around.
Bethesda is also adding a new class to the game: the Necromancer. As the name suggests, this character has useful skills when it comes to interacting with the dead. Necromancers specialize in illusion, destructive magic and mastery of human souls.
In a fight, the Necromancer is able to conjure minions or reanimate any humanoid corpses that are laying around. They can also be used as bait for explosive spells. However, the biggest disadvantage of them is that they lack the ability to move quickly in a sticky situation.
Here's a full list of new features of Elder Scrolls Online Elsweyr:
A whole new zone to explore: Elsweyr
An epic main story quest line that ties into the Season of the Dragon
A powerful new Class: Necromancer
A challenging new 12-player Trial: Sunspire
Massive new world events: Dragon Attacks
A huge amount of unique delves, public dungeons and standalone quests
A host of updates and quality-of-life improvements
Special Editions and Pre-Order Bonuses
The Elder Scrolls: Online Elsweyr is now available to pre-order. There are totally four different versions of the game available. They are:
The Elder Scrolls: Online Elsweyr Standard Edition
The Elder Scrolls: Online Elsweyr Digital Upgrade
The Elder Scrolls: Online Elsweyr Collector's Edition
The Elder Scrolls: Online Elsweyr Digital Collector's Edition Upgrade
If you pre-purchase The Elder Scrolls Online: Elsweyr, you'll receive the following in-game rewards at launch:
Noble Clan Chief costume
Blue Dragon Imp pet
A Baandari Pedlar Crown Crate
Elsweyr Treasure Maps bundle
Crown Experience Scrolls (x2)
In addition to the above, digital pre-purchases of the full Elsweyr Collector's Edition and Standard Edition (not Upgrades) provides immediate access to ESO base game, Morrowind Chapter, and Summerset Chapter. The Collector's Edition will also include the Collector's Edition items for each Chapter, too. Note that these editions will continue to include Morrowind and Summerset post-launch, but the only way to get immediate access before launch is by digitally pre-purchasing them. Taht' all we currentcly know about The Elder Scrolls Online Elsweyr. To have a good start in the game, you can come to Joymmo.com for Cheap Elder Scrolls Online Gold if you need it.
---
---