The Elder Scrolls Online: Elsweyr is Coming
2019-06-03 12:43:39

The Elder Scrolls Online: Elsweyr is now in Early Access on PC/Mac and is coming to Xbox One and PlayStation®4 on June 4. Pre-purchase ESO: Elsweyr now to receive unique bonus rewards and gain immediate access to the Rahd-m'Athra in-game mount (conditions apply). Don't miss out!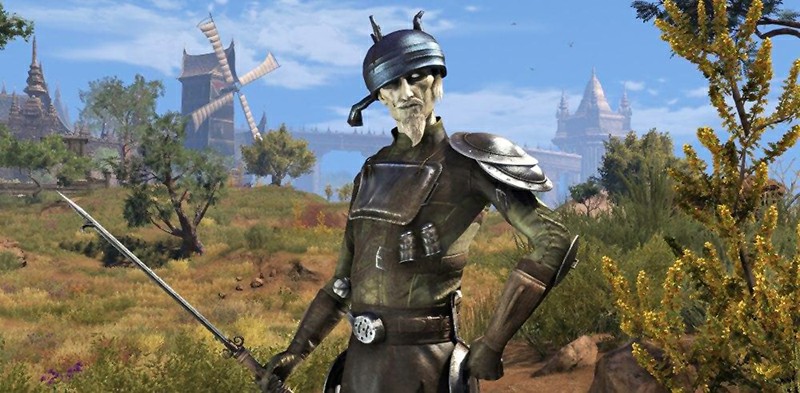 This is the official announcement. Elder Scrolls Online players can start buying tomorrow. Of course, we also have good news, if you want to Buy ESO Gold on June 4, we will also give a big discount. Hi, Guys, what are you waiting for?
The Elder Scrolls Online: Elsweyr is another big extension to The Elder Scrolls Online, the popular MMORPG from 2014. Both the basic version and the add-on were developed by ZeniMax Online. The third The Elder Scrolls Online extension, which introduces the title desert land, the homeland of the Khajiit race, filled with new tasks, challenges or dungeons. Add-on also adds Necromancer to the list of character classes.
This is The Elder Scrolls Online expansion pack.
The Elder Scrolls Online: Elsweyr is a traditional addition, so the authors did not try to make revolutionary changes and concentrated on expanding the game content. The biggest attraction of the extension is the new land, where we can find a substantial set of adventures and dungeons.
The extension also offers a new class of Necromancers. Another attraction is the 12-person PvE Trial challenge, entitled Sunspire, in which team performance is scored by points and online rankings allow us to compare our performance with that of other groups.
You can begin your own epic quest with Sir Cadwell of Codswallop and discover his mysterious history when the (very) old knight returns in The Elder Scrolls Online: Elsweyr. Be sure to let us know if you're excited to work with the "righter of wrongs" on Twitter, Instagram, and Facebook.
Learn about the puzzling and preposterous soul shriven known as Sir Cadwell, the gallant knight and "righter of wrongs," returning to Tamriel for The Elder Scrolls Online: Elsweyr!
---
---