A Player Seems To Have Found The Fallout 76 Secret Ending
2019-03-07 09:22:51

Recently, a player claims to have discovers a Fallout 76 secret ending. To be sure, they're calling for help to "observe non-Prime fissure sites after they've been nuked", as the ending would theoretically require a lot of careful collaboration. So Could this really be a Fallout 76 Secret Ending? Today, Joymmo.com will be leading you to find it out. In addition, our website also provides Cheap Fallout 76 Bottle Caps, with which you can buy anything you want from vendors.

As we know, The final quest of Fallout 76 tasks players with summoning and taking down the Scorchedbeast Queen. "Ends" is a not-quite-applicable word here because Fallout 76 doesn't really end. It keeps going, asking that you and your friends kill the Queen over and over in pursuit of marginally better loot.

The discovery was recently discovered by a player with the nickname International_XT. So what's the general context around Reddit user 'International_XT' and their find? "Having grown bored of always nuking either Whitesprings or Fissure Prime, I have taken it upon myself to nuke other parts of the map," reads the forum post. "I was curious to see what would happen, and I think I may potentially have stumbled into something significant. This ties together the task set to us by the Overseer, the plan Paladin Taggerdy hinted at during her conversation with Maxson on the holotape labeled The Nuclear Option, the ultimate failure of Operation Touchdown, and Santiago's desperate attempt to stop Eckhart from unleashing the scorchbeasts on the world."

In a detailed post, he stated that killing the Scorchbeast Queen may not actually be enough to end the Scorchbeast threat: it is necessary to destroy all monster nests. This decision was even voiced in the game itself, however, it was rejected by the Brotherhood of Steel.

In confirmation, International_XT took some before and after shots to show the destruction. They've confirmed that two of the fissure sites close when nuked, but they need help to test the others.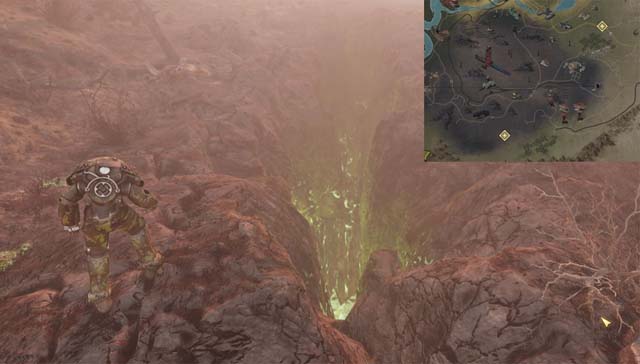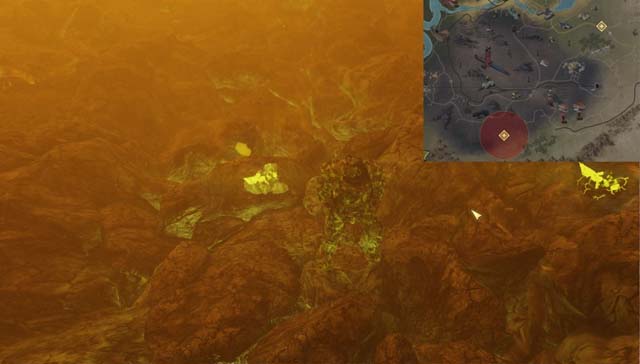 However, fissures can be destroyed, at least temporarily. To see if the fissures remain closed, International_XT voiced his plan: players need to split into three simultaneous strike teams to enter all three of the game's nuclear silos at once, nuke all the non-Prime fissure sites (doing so will close the fissures, essentially destroying the nests) and kill the Scorchbeast Queen. It won't be easy and it won't be quick. So far, we don't know what will happen when they attempt it. Regardless of what happens, this is the sort of community and adventuring Fallout 76 promised us all along.
So, do you think this is just the Fallout 76 secret ending or do you believe there's a secret, better ending out there? Personally, I think it's more likely that the ending we got is the one we're stuck with. Some kind of Easter egg might not be beyond the realms of possibility, though, and maybe Bethesda could even reward the players' efforts with something. For more news and guides on Fallout 76, stay tuned to joymmo.com.
---
---