Roblox Mad City Guide and How to Make Money Fast
2019-03-06 02:42:32

Roblox Game list updated daily, most of games are homemade with many glitches, but that doesn't influence's ardour. We Joymmo.com find many new & hot games in homepage, and we are interested in the new game Mad City. At the beginning of this Roblox Guide, we Joymmo.com would like to introduce the most reliable online game currency store - Joymmo.com to you and all Roblox fans, where you can buy Cheap Roblox Robux here to buy all kinds of weapons and vehicles in Mad City.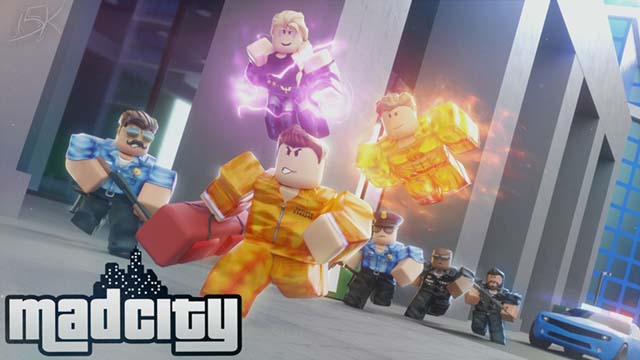 If you don't know how to farm Mad City Money fast, you can follow this Roblox Guide, which was written by professional Roblox gamer. You can also check our video guide on YouTube, so you can follow our instructions step by step. There are three factions for gamers to choose at the beginning of the game. You can be a police to maintain the order of the Mad City, or to be a prisoner to escape from the jail.
Let's start with police character first. You can take your favorite weapons like M4A1 or AWP when you spawn in police station. Then run out from the building, you will see a big hole dug by escaping prisoners under a wire mesh, you can crawl across the pit. You can buy plane or other transporting vehicles with Roblox Robux or Mad City Cash. But at the beginning of the game, we suggest just buy a police car and patrol around the Mad City. You can see the sign of some functional positions like casino, bank, maintenance shop, jewelry store, weapon shop, etc. Robbers always appear in bank or jewelry stores.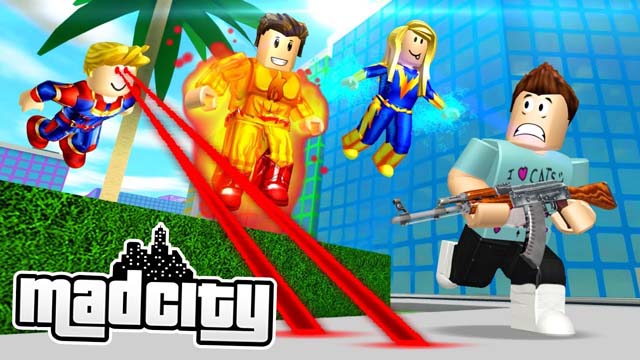 Although the world map is vast, there are no NPCs on street, and you don't need to obey the traffic rules. When you get close to a prisoner, you can press key E to arrest them, it will reward you of rank up experience and cash. But equipped enemies may kill you by guns, you can snipe them in distance by AWP. There's a day and night cycle, but it doesn't influence the gameplay. Buildings can't be destroyed, because the game is homemade without too many physical mechanisms.
You can click left lower corner to summon your phone, actually it's a menu for Roblox Mad City. You can be a hero at the beginning of the game, you should level up to some level to unlock it. But the hero is really awesome for its super fast moving speed, and ability to throw fire ball to attack enemies. When you double press jump space key you can fly without helicopters or planes. Different hero suit provides different ability - Tesla enables the ability to electric shock enemies.
---
---