Another New Legend "Wattson" Is On His Way To Apex Legends
2019-03-27 09:23:43

Apex Legends in now officially on all platforms. Along with it, it brought a new legend, named Octane for players to play with. According to some recent leaks, it seems that another new legend, Wattson, a trap-oriented character themed around electricity is on his way to the game very soon before Season 1 is over. Keep on reading for more details on this new character.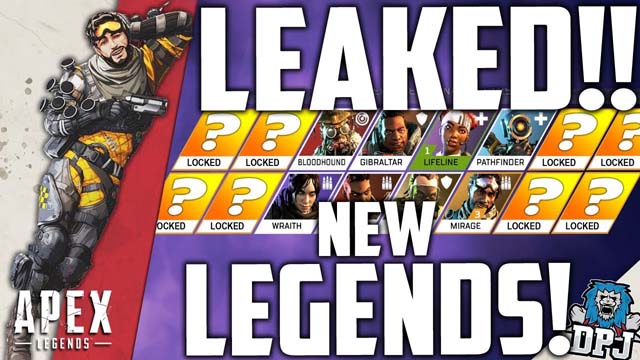 Early before, a listing for the Apex Legends Season 1 Battle Pass on the PlayStation Store gave us details on Octane before Respawn itself did. Here's what the page reads:
"Two new characters will launch over the course of the season, but in the meantime, look out for a new weapon set to launch as the season progresses. Best of all, each new Legend and weapon will launch with a full set of cosmetics to unlock. Two new items will be introduced during the season that will offer something new and innovative to the strategic mix."
Octane makes one, so this means we'll be seeing someone else sooner rather than later. For those uninitiated, Octane is not a part of Apex Legends Battle Pass Season One. To unlock Octane, players have to buy them with Apex Legends Coins from the in-game shop. You can unlock a Octane, Mirage and Caustic with Cheap Apex Legends Coins from Joymmo.com. As a top online in-game currency store for many years, we have received great reputation for our great service and cheapest price.

New legend Wattson Overview
The new legend is named Wattson. Here's what we've already know about this new character:
Wattson's real name is Natalie Paquette, and we can fully expect Wattson's abilities to be electrical in nature, both from her status as the Daughter of the Games' Lead Electrical Engineer, and from her name.
Wattson Abilities Leak
As with Wattson's tactical abilities, we guess that it could be restorative. For instance, it could instantly refill just her Shields, or it could refill the Shields of herself and her nearby teammates over time, for instance. Alternatively, it could be destructive, with the arrows and the circle indicating an area of effect where, perhaps, some sort of EMP might trigger and wipe out enemy shields or something like this. As with her passive abilities, at the moment, there's almost no leaked information about her Passive ability, but we do know her ultimate ability, The Tesla Trap. How this ability actually works hasn't been revealed out yet, but we guess that it won't deal any direct damage to those caught by the trap. In stead, it may very feasibly wipe out their Shields and stun them for a time.or the Tesla Trap not only can diminish the Shields of enemies, but also replenish the Shields of teammates caught in its radius.
That's all we've already know about this new legend. For more confirmed Apex Legends information, all we can do is to wait. At the same time, stay tuned to Joymmo.com as we'll keep the story updated.
---
---