How To Farm XP And Level Up Fast In Apex Legends Battle Pass Season One
2019-03-26 01:24:46

Apex Legends Battle Pass Season One: Wild Frontier is now available on all platforms. There is a total of 100 tiers of unlockables with it. Like Fortnite Battle Royale, players have to earn EX to go through the tiers and level them up. Fortunately, there is a wide variety of ways to farm XP in Battle Pass Season One. To help you out, in this leveling guide, Joymmo breaks down many of the ways players can earn XP in the game.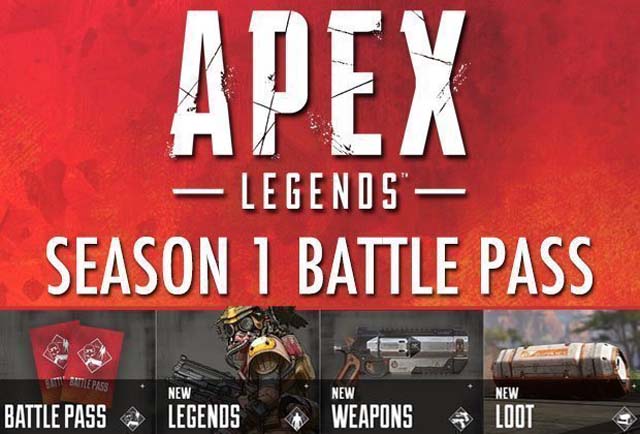 How To Farm XP And Level Up Fast In Apex Legends Battle Pass Season One?
Buy Apex Legends Deluxe Edition
There are different special edition of Apex Legends Battle Pass Season One and each comes with different rewards. For users who buy the Apex Legends Season 1 Battle Pass The Deluxe Edition which costs 2,800 Apex Coins, they will be rewarded with 25 tiers up front.If you haven't try the game yet, buy Cheap Apex Legends Coins from Joymmo.com to unlock a Duluxe Edition.
Play With Friends
Apex Legends gives an experience boost to players who complete matches while playing with friends even if you don't get a win. At level 12 of your Battle Pass you will get the first +2.5% booster per party member item. You get more boosts at 22, 32, 42, 52, 62, 72, 82, 89, and 92. At level 92, you will get a maximum of 25% boost per friend, meaning that you can have a total experience boost of 50% if you play with two friends. This is a great way to rake in XP quickly in the game and help you fly through those tiers quickly. To find friends quickly in the game, you can either go to the official Apex Legends Discord, where there's a "team recruitment" channel to help you find teammate to play with, or you can go to the official Apex Legends Forum, where there's a section dedicated to finding a squad on each platform!
Just Win More Games
The most straightforward way to level up fast would be to win as many games as possible.
The more matches you win, the more XP you receive and the higher you'll be. At higher level, you will get more XP for each match.
Survive As Long As You Can
It's also important to note you can gain a lot of experience from surviving for long periods of time during a match. You are greatly rewarded if you go run and hide for the majority of the match, and this is especially the case if you have a couple of friends willing to do the same. So it might be worthwhile to drop in a secluded area and take your games slow.
Play With Different Legends
In Apex Legends, playing with different Legends give a bonus based on your survival time, up to 25,000 Battle Pass Points per Legend each week. It looks like if you spread your play between Legends you will get more experience towards your Battle Pass. Probably a good idea for anyone looking to level it up as fast as possible!
That are all the tricks of earning XP in Apex Legends. For more news and guides of Apex Legends game, stay tuned to Joymmo.com.
---
---