How To Earn Forzathon Points And Influence Fast in Forza Horizon 4
2019-03-08 01:38:22

Just like any other game, Forza Horizon 4 also features the importance of in-game currency. Both Forzathon points and influence are how you make progress in Forza Horizon 4. They're not really currencies, but more of a measure of how successful you are in the game world. The higher your influence, the more events you gain access to and more stuff you can buy in the game. In this article, we will show you how to earn them quickly.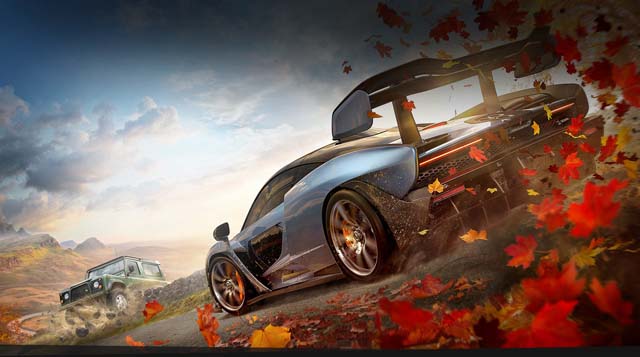 With you attention, only players who have already completed all four seasons in the beginning and have joined the Horizon Roster can get access to Forzathon points. You earn Forzathon Points only for weekly and daily Forzathon challenges and time-limited Forzathon Live public events, which are only available in Horizon Life - the online mode of the game. Weekly challenges are tougher to complete, while a number of daily challenges are rather simple. For e.g. a daily challenge can be to earn 2 stars or more in a speed trap, do Showoff skills and also complete 3 Daredevil skills.
Completing each one of them earns you 10 Forzathon points. There' s also the autumn bonus (since it's autumn season in-game) where you can earn bonus points for completing 7 daily challenges and 1 weekly challenge. The weekly challenge gives the most points (100) for completion but it's only doable once a week.
As I mentioned above, you can also earn Forzathon points by participating in Forzathon Live event, which is a daily event. It is a series of three different challenges, like drifting, speed trap, going on danger signs and so on. By completing it, you can earn 30 Forza points. 30 Forzathon Points may not seem like a lot, but remember this happens at the beginning of every hour in Forza Horizon 4, so you'll have plenty more opportunities to rack up points throughout the day.
Influence is another universal currency in the game except from credits. With influence, you can unlock certain races and buy stuff in the game. There are a bunch of ways to farm influence in the game. Most ways will require you to complete certain challenges, however, today, in this article, we will show you how to earn influence without doing anything special at all. In fact, you'll essentially be earning it for playing the game. You can do this by streaming through Mixer, Microsoft's Twitch rival. Earning Influence through Mixer is actually pretty simple. All you need to do is follow the simple steps below:
1.Microsoft/Xbox account:
2.Log in to Mixer.
3.Click on Account.
4.Go to 'Link Accounts' under the Settings tab.
5.Select 'Link Your Microsoft Account.'
6.Follow the on-screen steps to link the two accounts.
Now, whenever you stream Forza Horizon 4 through Mixer, or even watch other people's Forza streams through Mixer, you'll earn Influence for your own game. However, in order to unlock this feature in the first place, you'll need to have progressed through all four of Forza Horizon 4's Seasons, and be qualified on the Horizon Roster. If you wanna a shortcut to multiple Forzathon Points and Influence, you can buy Cheap Forza Horizon 4 Credits at joymmo.com to level up faster.
That's it for how to get Forzathon points and influence in Forza Horizon 4. for more news and guides on Forza Horizon 4, stay tuned to joymmo.com.
---
---