How to make your own music in MapleStory 2?
2019-04-06 09:26:16

Playing the gameplay in MapleStory 2 is very eye-catching! Players can use Musical Instruments to play their favorite music in the game by making musical scores.
There are 11 kinds of Musical Instruments for players to use: piano, guitar, clarinet, harp, timpani, electric guitar, bass, drum set, violin, cello, panpipe. A song with different Musical Instruments performance effect is also unique.
At present, there are many finished music codes on the Internet for players to choose, but there are still some limitations, some players still can't find the music codes they like.


Today Joymmo is going to share with you how to make your own MapleStory 2 score.


First we need to find music NPCS to buy our favorite instruments, music and blank sheet music.
Character limits:
MapleStory 2 has 3 different music sheets, one for 3000 characters, one for 5000, and one for 10,000. The 10k sheet is locked by default, you will need to unlock it (which can be done by just playing music and leveling up your mastery).
Step 1: open the software selection (file 'import MIDI file') and find the music you just downloaded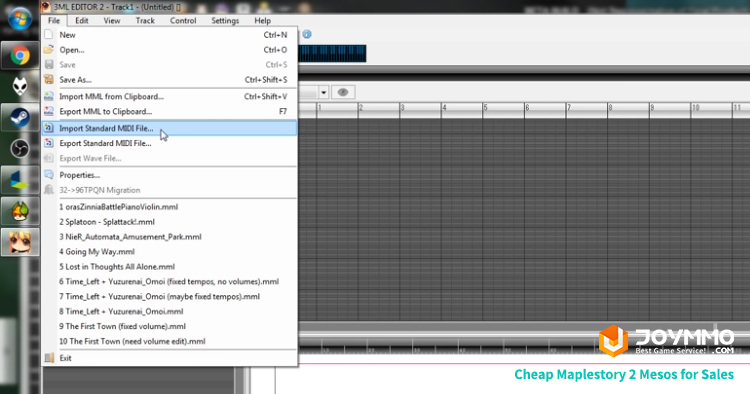 Step 2: find the downloaded music and double-click and 'ok' directly.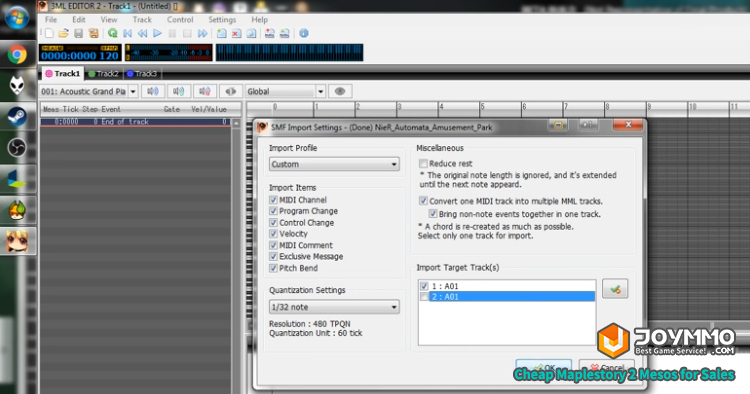 Step 3: determine the imported music and select 'audio track' to compress all.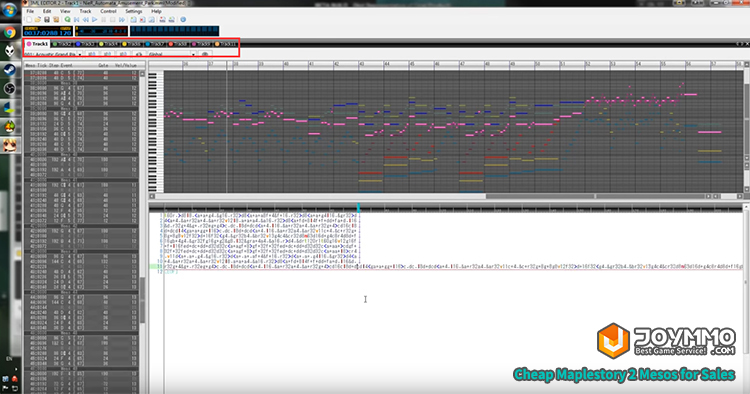 Step 4: after all the tracks are compressed, we need to copy the track codes into the blank sheet music of the game.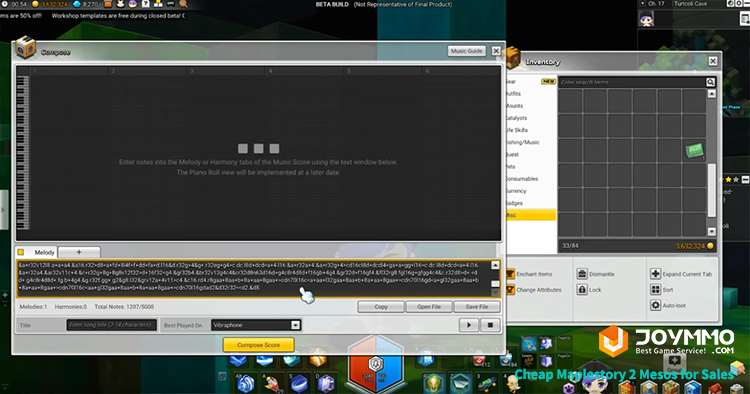 Step 5: the software divides 4 tracks, then we click + in the game score to divide 4 tracks to make.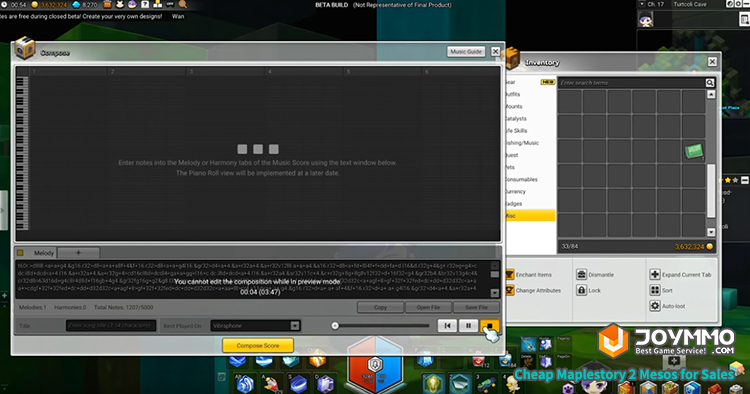 Note: When we use software to compress music code, there are different music numbers. If the player feels slow or fast, change the number after t (high = fast, Low = slow).
When the speed is adjusted, the Volume 15 we play in the game of'v15'after't92' is the maximum volume.
Speed and volume codes should be brought in front of each track.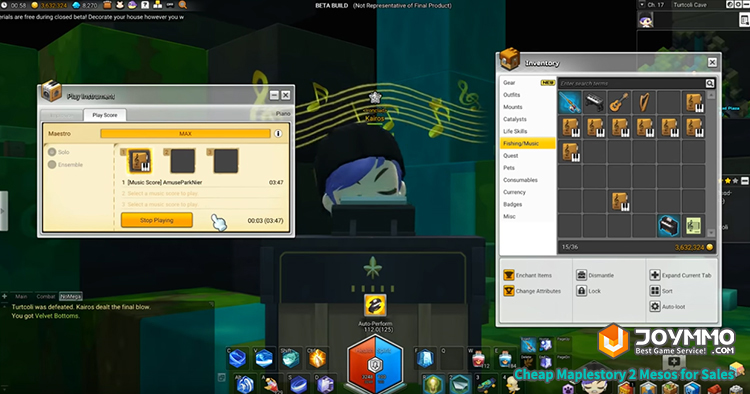 Music speed and volume adjusted we use a variety of instruments in the game first try to listen to the effect, satisfied with the preservation can be.
Somethings have explained better were note lengths and character limits.
Note length explanation:
1 = whole note
2 = half note
4 = quarter note
Etc.
So two half notes equals a whole note, four quarter notes is a whole note, sixteen 32nd notes is a half note. Just a little bit of basic math.
When you are tired come to the main city to play a unique music let the friends around you cheering and clapping this is the fun of the game. Finally, we will introduce our Cheap MapleStory 2 Mesos recharge service for you and all female gamers in the cartoon style video game. For more experience sharing about MapleStory 2, please pay attention to Joymmo.com, where you can also buy Cheap MapleStory 2 Mesos.

---
---