PS4Pro+XboxOneX+Switch+PC four integrated "BIG O" Has Been Launched
2019-07-25 09:41:40

"BIG O" is a Fantastic first level player super magic machine. If you want a button to start your PlayStation 4, Xbox One, Nintendo Switch and PC consoles at home, the Origin Big O is the four-in-one console every first level gamer dreams of.

Yes, you read right, the "BIG O" desktop computer launched by Origin PC is the latest next-generation console PS4, Xbox One, and Switch integration of top PC equipment assembly.

Further examining the "BIG O" host internal, in fact, simple is the PS4 Pro, Xbox One X the motherboard to be removed, and the Switch customization base (directly inserted into the chassis within the special interface), loaded with customized chassis, PC side, on the other hand, using the fastest graphics NVIDIA TITAN RTX and Intel Core i9-9900 k, also comes with a water-cooling device and deploying Game Capture 4 k60 Pro Capture card...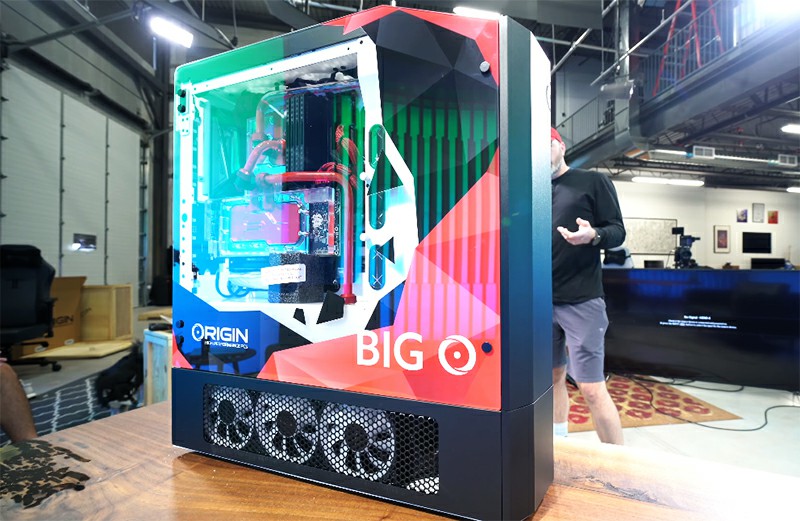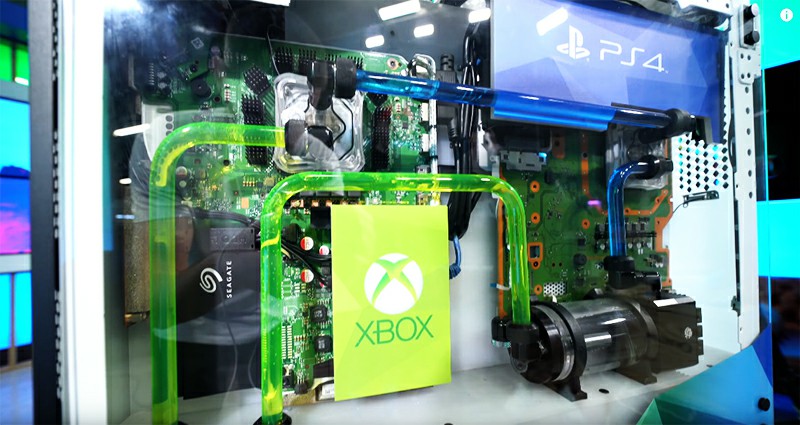 Take a closer look, "BIG O" in the PS4 Pro and Xbox One X also stuffed with 2TB Seagate Barracuda SATA SSD.
As a professional player, when encountering excellent host exclusive works, of course, you can't miss it, and if you're having a hard time clearing your desk or living room space for hosting, "BIG O" is your best and most convenient option.
Unfortunately, this super god four in one desk machine is only an official concept test machine, not officially sold, but detailed specifications can be referred to the official website.
Origin PC, a personal computer customization company founded in 2009 by former Alienware employees, was recently acquired by Corsair, an American rival to e-sports.
---
---